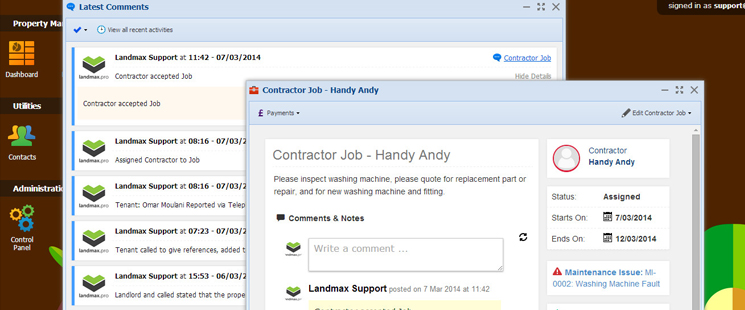 One issue agents often experience is the age old question – what does the agency fee cover? Not only do you have to break down the data to show what the fee covers, as part of legislation compliance you are now required to display this information before you even start any viewings.
The recent ruling by the Advertising Standards Authority has made it mandatory for letting agents to display non-optional charges on a property advert. And with the fast-approaching deadline from Zoopla and Rightmove for fees within property listings, this has now become a priority for agents to comply with.
At Landmax.pro, we not only made sure you are compliant, but we have now made it easy to be competitive with your fees.
When advertising a property, you can display multiple adverts with two varying fee price structures.
This breakdown of fees is now uploaded to your website and property portals, making sure that you comply with legislation but also compete in a climate, where everyone's fees will be on display.
For example:
A landlord states that he wishes to let his property asap.
As his agent you offer him a number of solutions:
You advise that a professional family on single tenancy may rent the property for £800 pcm.
Alternatively on a multiple tenancy room-by-room basis, he can achieve £1000 pcm.
The landlord gives the go ahead to both market types.
In your landmax.pro account you create a number of advert proposals for the same property using the same property images and description, but with different rental prices. This allows you to market both simultaneously.
Renting room-by-room might be more costly to the agency, or a competitor may be renting out family properties at a cheaper agency fee, so multiple fees are required. But traditionally only one set price has been advertised, as it has always been difficult to track multiple fees and their associated deals.
A solution is available now in landmax.pro to create different fee structures for each advert. This allows you to compete uniquely in any given set of circumstances, rather than old fashioned blanket pricing used by your competitors.
This means that you can discount heavily for a property you want rented quickly or increase the fee for premium properties.
Displaying a bespoke itemised list of fees per advert will not only show that you are competitive and transparent, but it will probably mean an end – finally – to that question: – what does the agency fee cover?