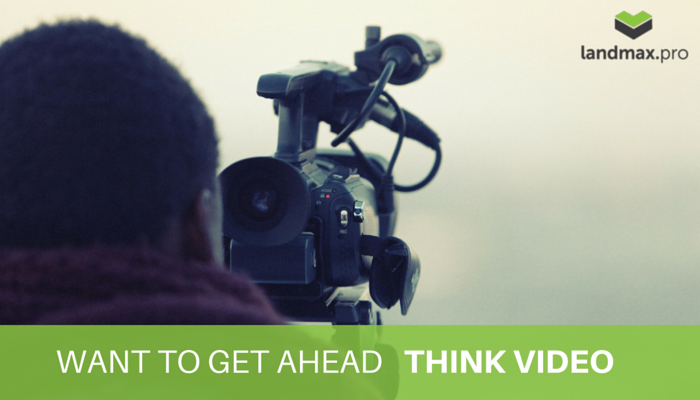 Video advertising has been around for more than 10 years. But the production cost exceeded the value required to justify the investment. But now this is changing.
There are many points that indicate this:
Increase in video platforms
- There are now many open platforms that accept videos. From the traditional YouTube channel to social media accounts like Facebook and Twitter.
More consumer demand
- Consumers prefer videos and in fact are expected to account for over 80 percent of global internet traffic by 2019, according to a report by Cisco.
Less consumer time
- Potential customers have less time and with all the noise from many sources, you have less eyeball time. So captivating content that can explain the proposition quickly and to the point is more important than ever.
Videos are the best content
- We are interested more in videos than any other content. According to Facebook community update, 100 Million hours are being watched every day. That is 6 minutes of video content per person on the social network.
Even Buffer, social media publishing tool confirms that videos on facebook have the highest engagement rate of any other content.

More video tools available
- Creating or distributing videos are no longer expensive. There are many platforms that make this easy to do. From freelancer platforms like Fiverr or editing tools like Kizoa
How to build a video
The hardest part to making a video is the raw footage. Recording by going round with the mobile phone, though quick, a professional with the right equipment is always recommended.
You can purchase a tripod fairly cheaply, attach it to a HD Camera phone and start filming. This may get you best non-professional results as the video will be steady and look more well made.
Or if you hire a photographer anyway for your valuation photos. Enquire about the additional cost for raw footage for the property. They may give you a good price if they already have to attend.
Can't record videos? You can even use photos and get a video slideshow built. This will still get more eyeballs than a traditional set of static photos. Plus you could add captions, making the video tour more informative than just static images.
Once the raw footage is captured, it needs to be edited. Remove unnecessary scenes and add captions to slides.
Editing does not have to be expensive. As mentioned above there are many platforms that can help you build your content - for example hiring a third party on Fiverr or Freelancer can cost as little as £5 per video.
Distribute your video
Create your video channel on Youtube. It will help you manage these files by creating a central library for all your videos.
And Youtube being a Google company. You will have the best algorithms in place to be found on search results, improving your long term SEO.
You can also embed the video HTML into your website; feed videos to property portals like Rightmove; post video content to Facebook or Twitter. Or even use in-branch as traditional TV advertising. All of which use the standard Youtube video format.
Checklist Tips
Capture content
- Videos. Try to get the most presentable content you can afford.
Enhance content
- Add other images, captions, floor plans, and a bit of self advertising to property videos
Edit Quickly
- Use online freelancers or subscribe to simple video editing software
Youtube
- Create a channel and create available property playlist
Landmax.pro
- Add and upload videos to your website, Rightmove and
TV Advertiser
Hootsuite
- Create an account and post videos on your social channels
The importance of video should not be forgotten and in fact you should start to think of them as another major tool in your advertising arsenal.
As mentioned, according to statistics, there is huge demand for this type of content but ironically it is also the lowest chosen medium to be used by letting and estate agents.
So if you want to stand out - think video.
Experience landmax.pro in action:
No contract, No commitment, No setup fees!
All accounts come with a 14 day trial. See our transparent pricing