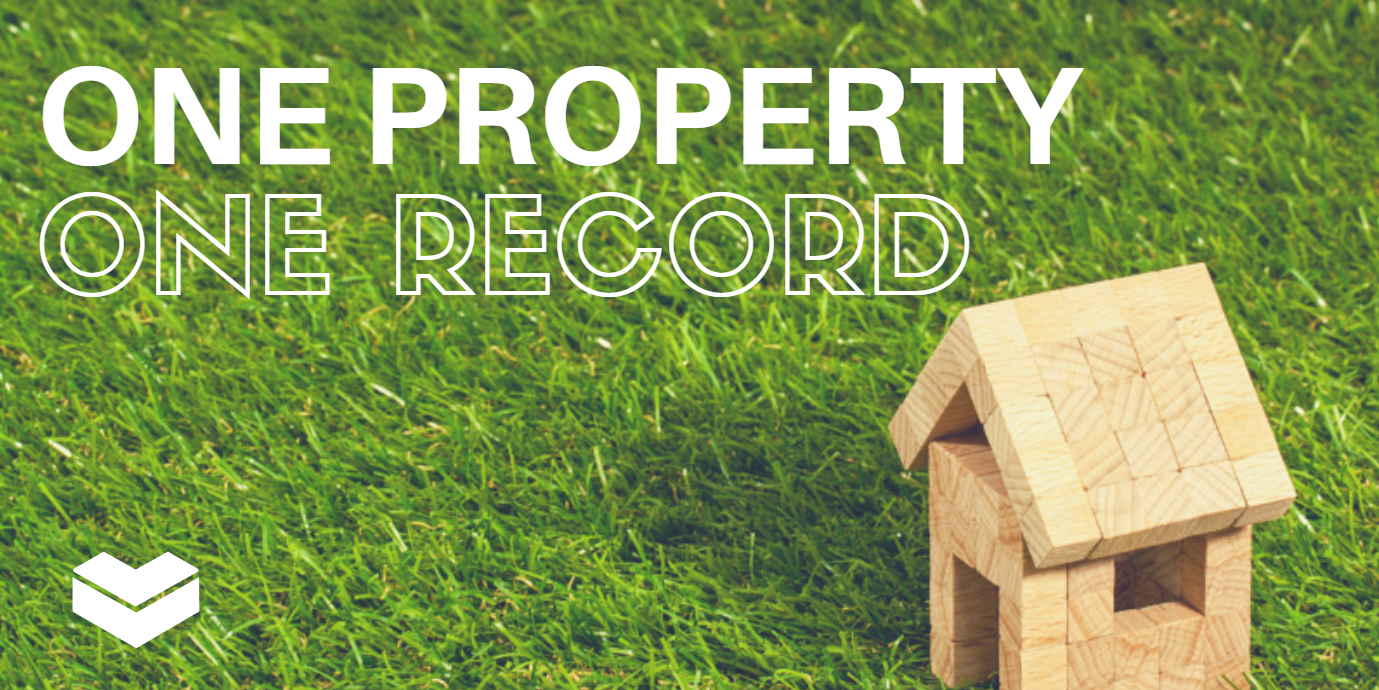 Letting agents, estate agents and property managers, all with different roles require the same overlapping property information. When developing landmax.pro we constantly study this dynamic closely.
How well do you record your property data? and just as important - how easy and quickly is it to access this data?
The way you process data will determine how well your agents and managers, are able to deal with their day to day work load.
For example, a typical industry work-around is to duplicate the property information on a business system, just to be able to be handled by these different roles.
An estate and letting agent may create two property records. To be able to market both for sale and for let. This not only causes confusion and wastes time, but valuable information may be missed with slightly different records.
Imagine that the owner of a property notifies the estate staff member, that the alarm code has changed. He then updates this only on the property record marketed for sale.
But this property is also being marketed for tenants by the lettings team. They end up going to the property and entering the wrong alarm code. Not only embarrassing and demotivating the sale for the staff member but potentially annoying the clients that they are with. All because it is recorded on a different file.
We understood that this information was valuable to all teams. There had to be a better way of recording this, rather than create a duplicated record.
So within landmax.pro, we made the property contain only the information that actually defines a property. Like images, descriptions, features, floorplans. We also added features that best described the truest state of a property, more facts less opinion. Like keys, utilities, certificates, user defined description fields. We wanted to make sure that the property is described in the most correct and neutral way.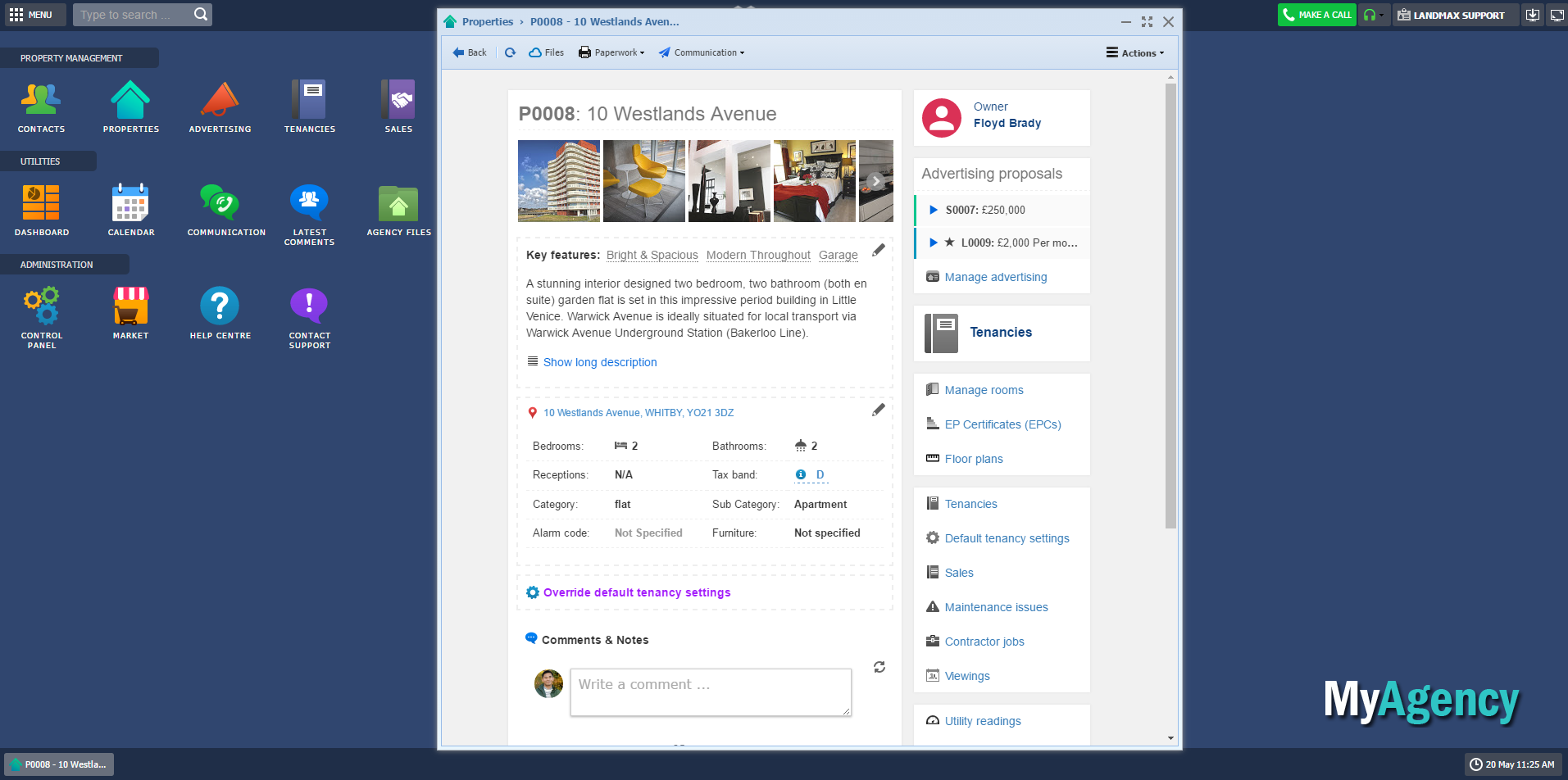 We purposely excluded any advertising information, tenancies, sales, maintenance from being property centric and freed them to be stand alone features. The benefit that this information does not interfere with the true reflection of the property. Yet it also stands as a foundation to support these very same features.
For example advertising a property, involves taking the property information and adding marketing content, pricing, fees. Allowing the focus to be more on designing the perfect advert, and not confusing this with describing the property.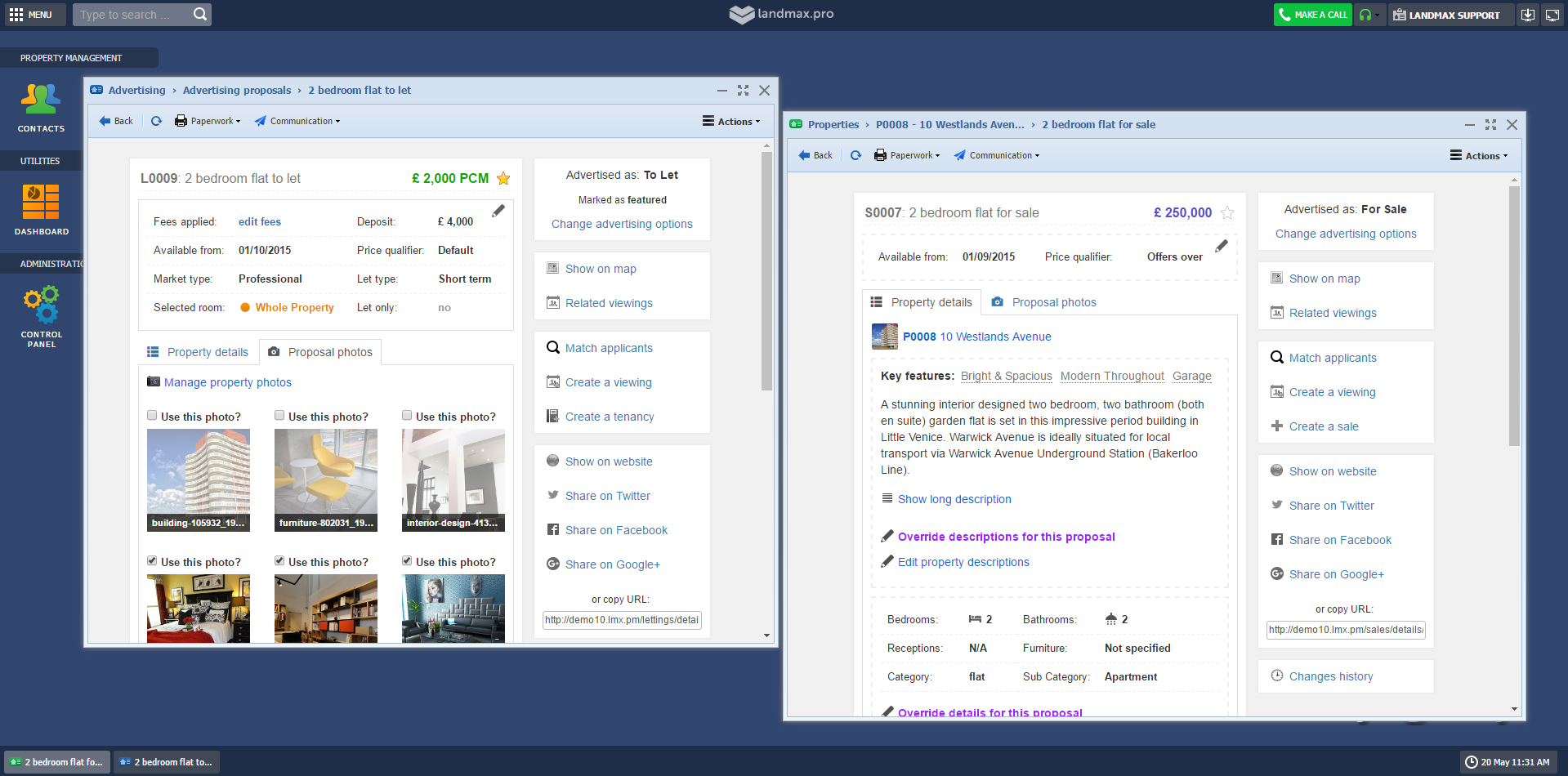 We then smartly created the property window to allow access to all this related information from one screen. Enabling further insight if needed and to share one file across many teams.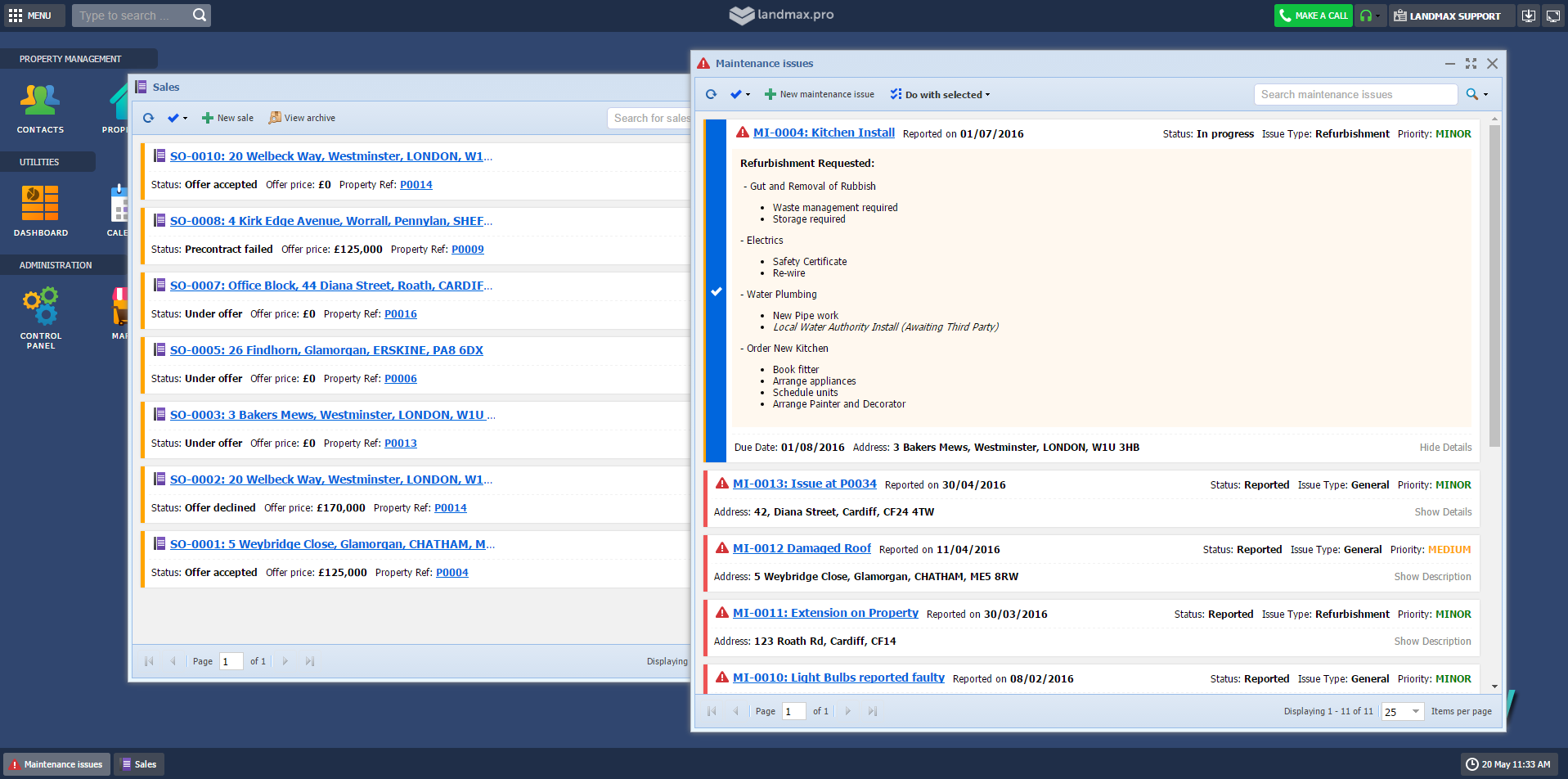 At the same time by designing the user interface this way, allowed us to build focused lists. Increasing productivity by allowing these processes to be managed in bulk separately.
Avoid duplication, just have one record for one property. And enable your team to manage exactly the focus their job role requires.
Experience landmax.pro in action:
No contract, No commitment, No setup fees!
All accounts come with a 14 day trial. See our transparent pricing