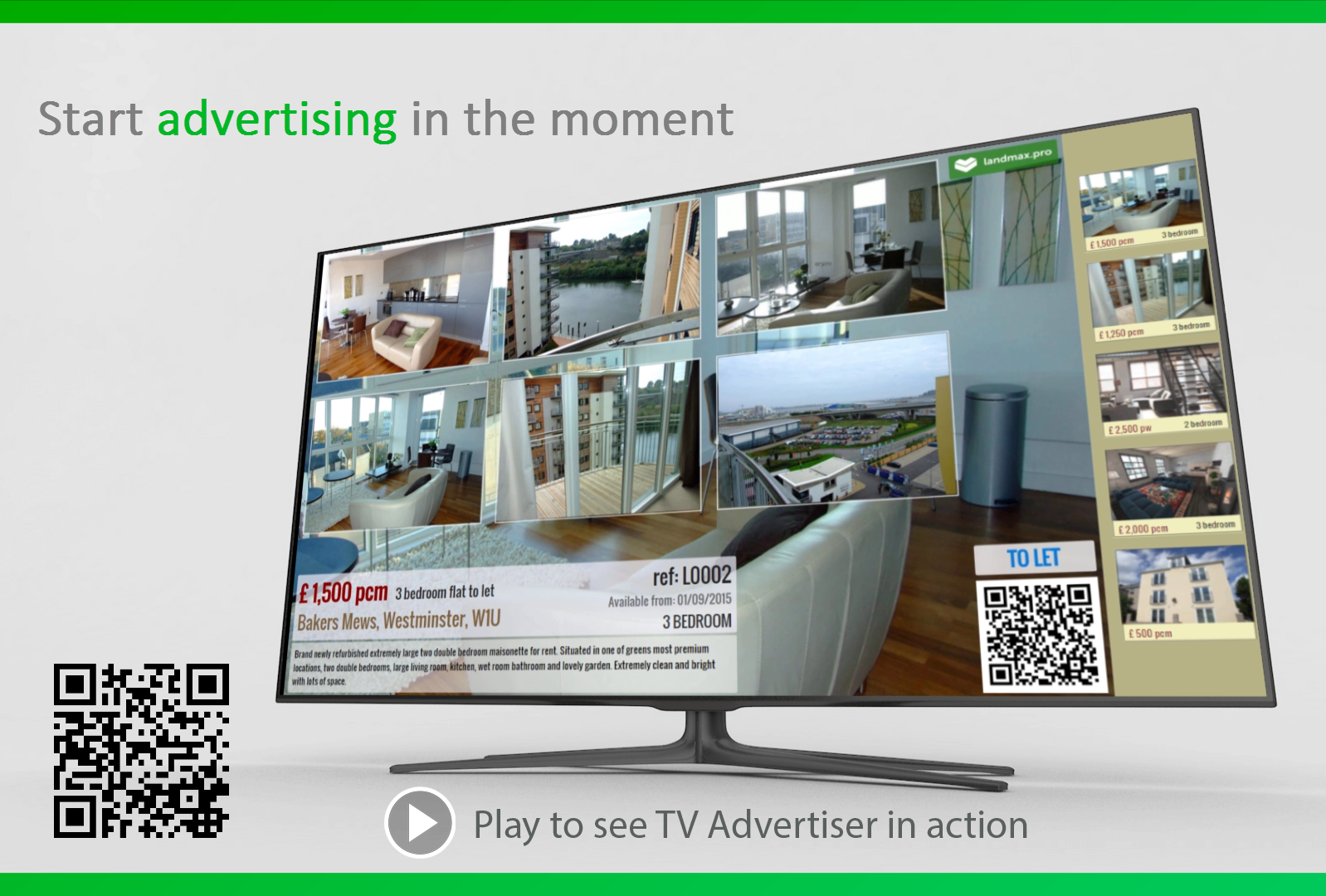 Advertising and branding are vital ingredients for your business.
You are focused on selling and letting properties, making sure you can reach your audience. But you also need to instil trust with potential clients to persuade them to use you over competitors.
Our latest update to Landmax.pro TV advertiser encompasses all this. It will help you to raise awareness of your presence, as well as advertising your property stock in the best possible light.
Our expertly animated designs take your property images, descriptions and other related data and marry them up into a professional display.
Infuse this with your own adverts – videos or images - allowing you to advertise other aspects of your services.
Forget network cables, expensive equipment or dedicated PC. You only need a popular Google Chromecast and any TV \ Monitor with an HDMI port. landmax.pro will take care of the rest, it will run professional animated property slideshows on your monitor over WIFI.
Easy set-up, no dedicated PC needed
Add your own videos and adverts
Works over WIFI, no network cables needed
Dozens of modern designs to choose from
Plug & Play on any TV / monitor with HDMI
Cast to unlimited TV displays, across multiple locations
QR Code to website with more information on property
All this and even more for only £10 pcm
Experience landmax.pro in action:
No contract, No commitment, No setup fees!
All accounts come with a 14 day trial. See our transparent pricing