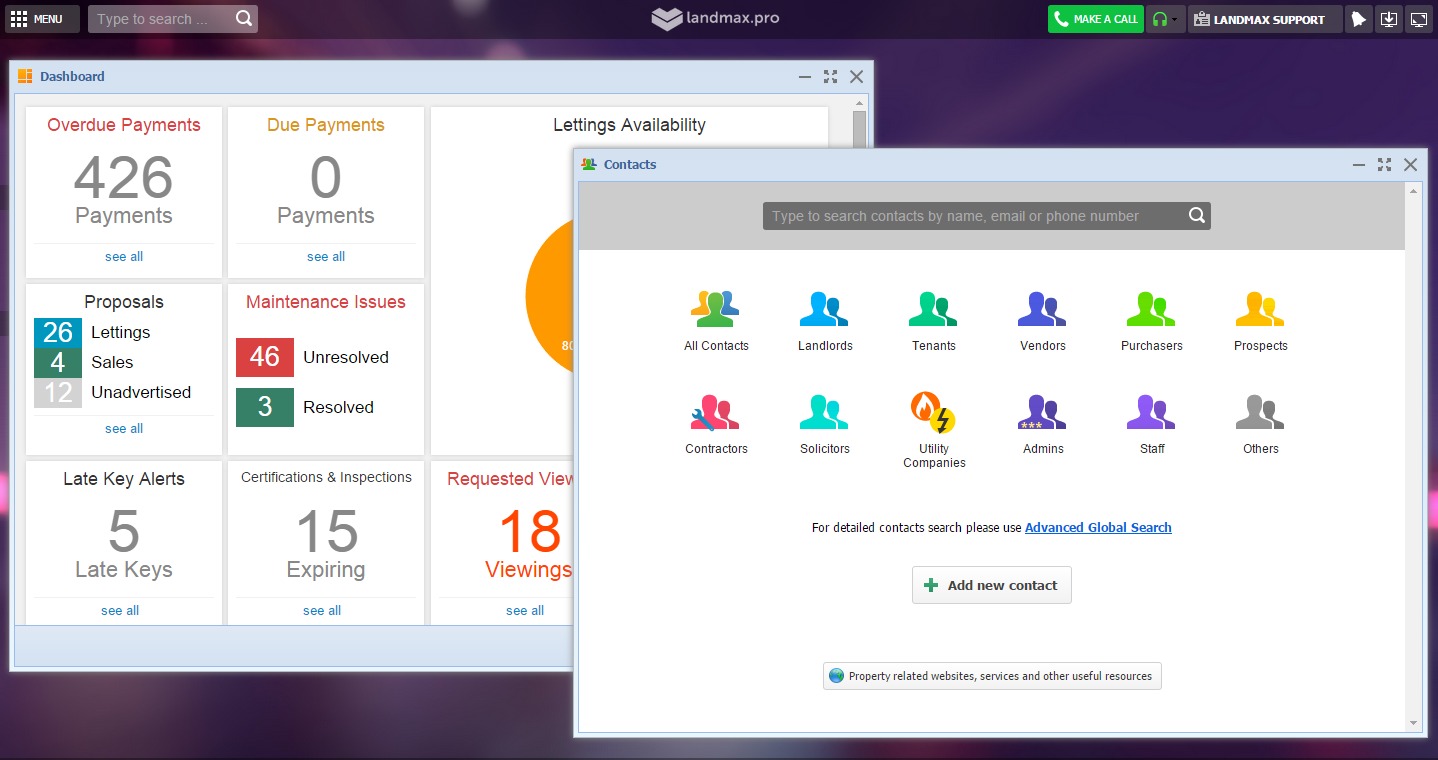 Easy to use
Break all restrictions of working. Multi-task in a way that suits each user
Take control of your lists. Group your data instantly and to your specifications
A search tool built specifically for letting and estate agents
File storage and browser that is familiar to PC users
Access records and files securely anywhere at anytime
Any number of staff users. Add as simply as clicking invite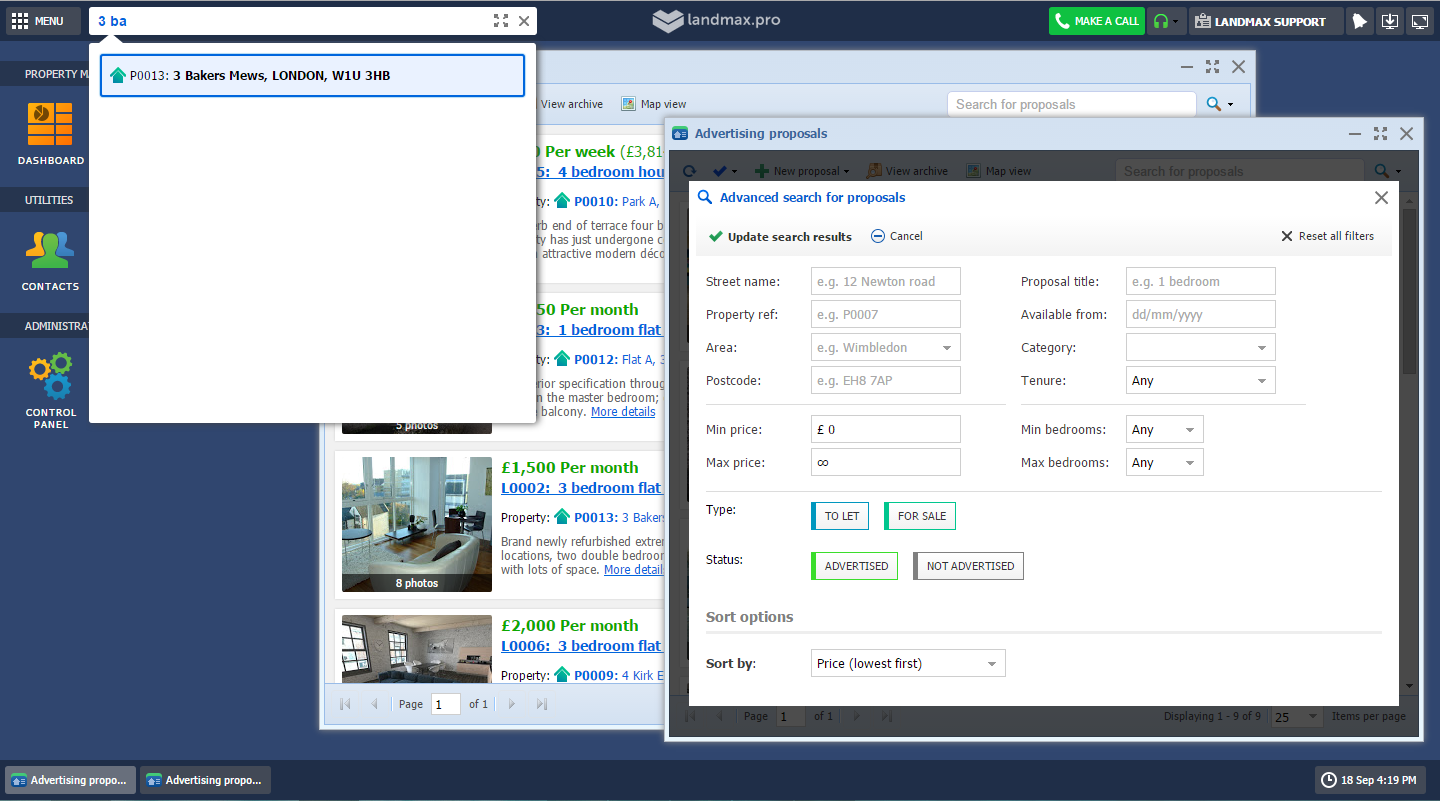 Simple Desktop
No technical knowledge needed
No intense training needed
Logical set-up
Familiar windows desktop feel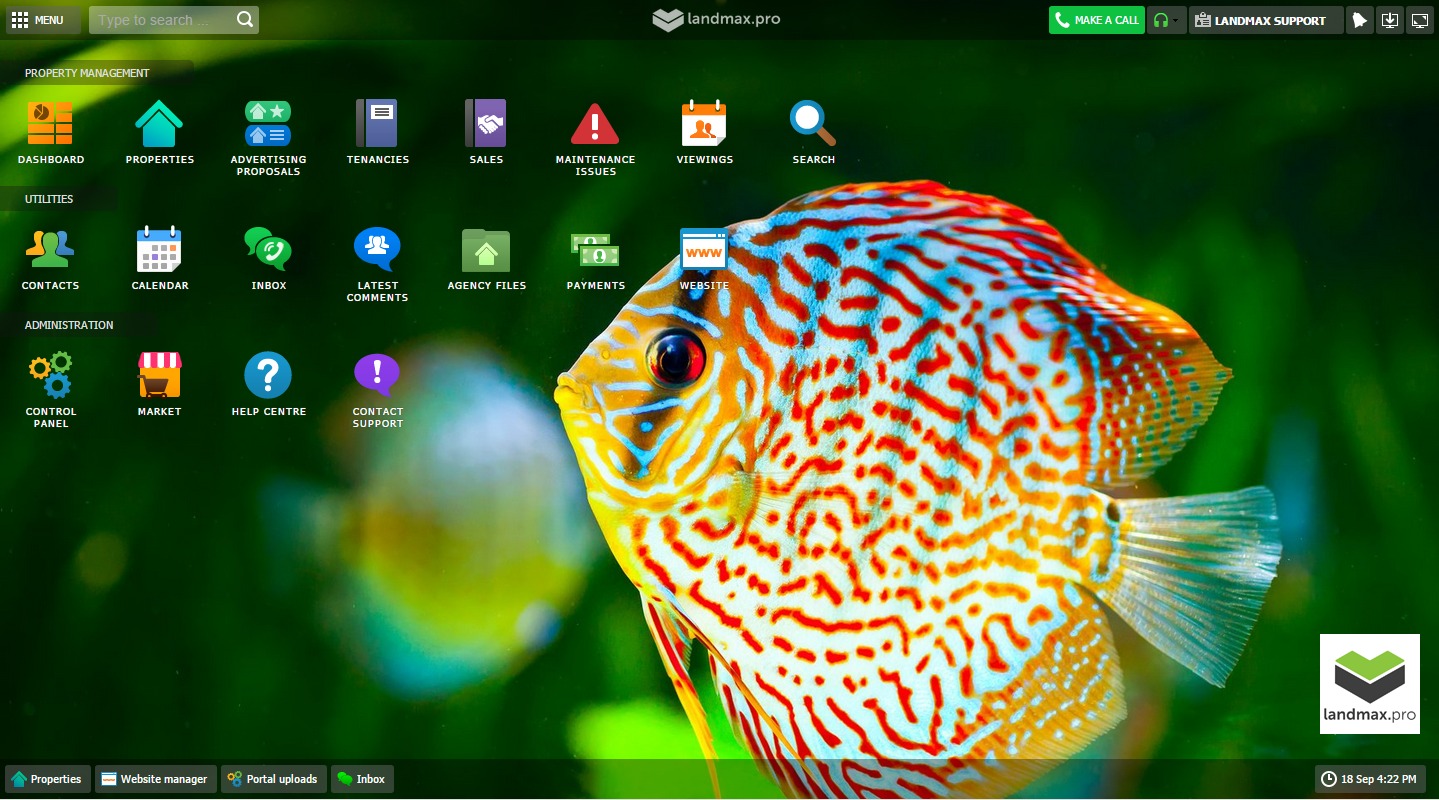 Access all aspects of property management with ease.
Admin Accurate
Postcode search
Sort code bank address verifier
Automatic council tax banding
Field verification
Spell check
Duplicate contacts check
Delete/Archive warning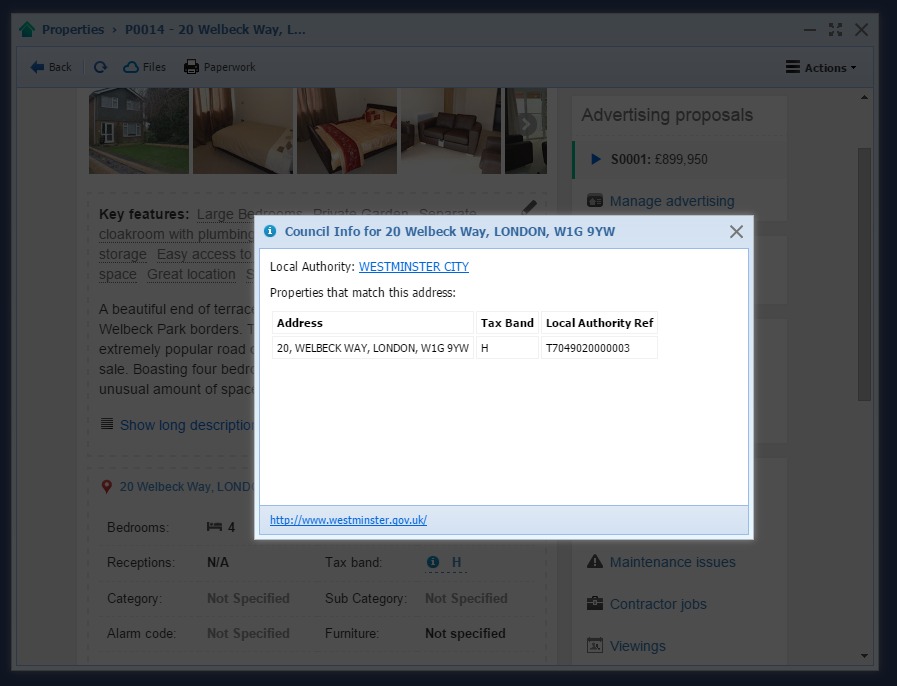 Keep your content tidy and organised
One Window or Multiple Windows
Manage everything from one screen, multiple windows or even multiple browsers. Landmax.pro is made for different types of working styles.
Unique multi-window user interface*
Use on multiple tabs*
Full screen mode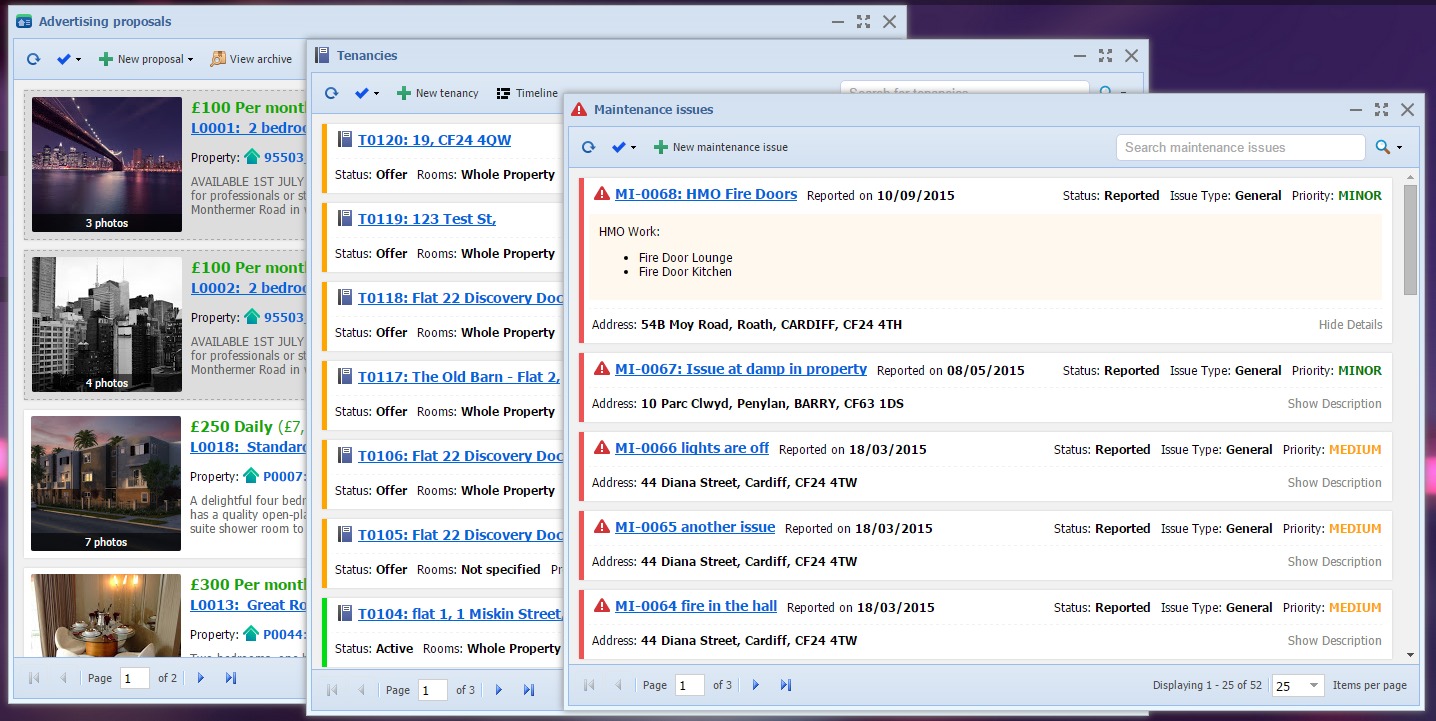 Free your workflow
(*Works in Google Chrome, Safari and Mozilla Firefox web browsers)
Drag and Drop
Simple tool to drag single or multiple files
Upload all at once or in parts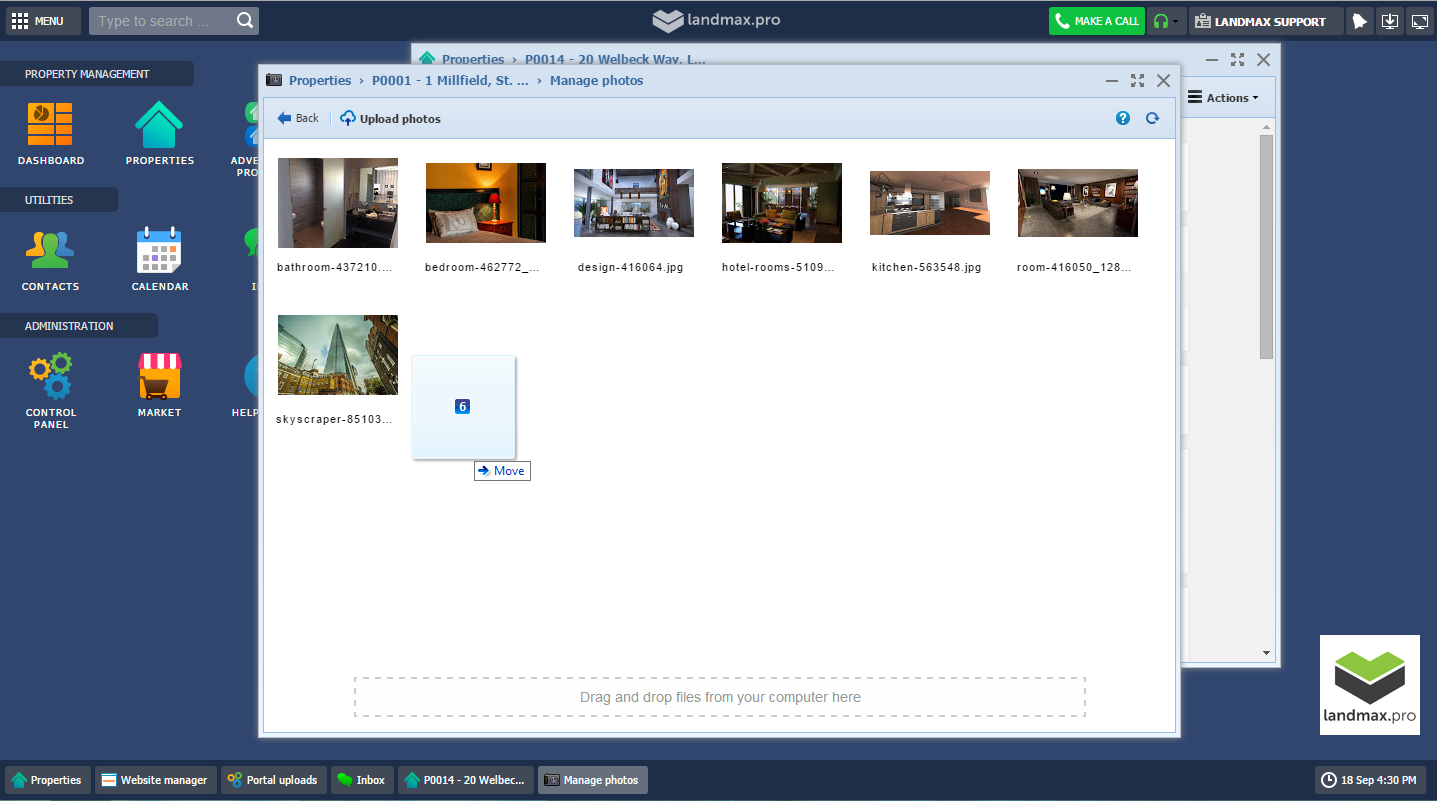 Reduce manual entry