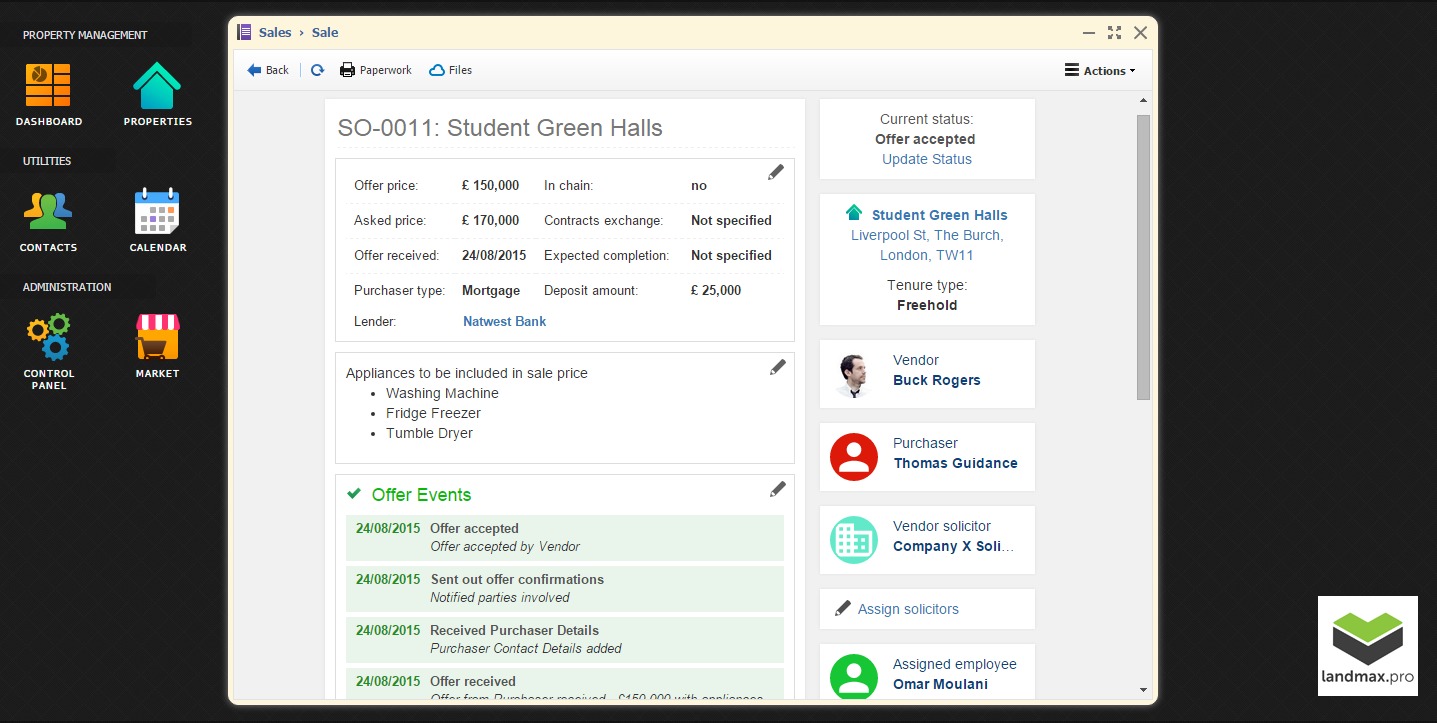 Sales & Conveyancing
landmax.prop offers a complete sales solution from advertising to conveyancing. Manage the whole sales process start to finish. A traditionally complicated process, made simple. Progress and keep track of all your sales, no matter what stage they are at.
Record every conveyancing detail
Timeline of comments and notes
Section for detailed agreements or permanent notes
Track offer, chain status and mortgage information
Assign single or multiple vendors, purchasers and solicitors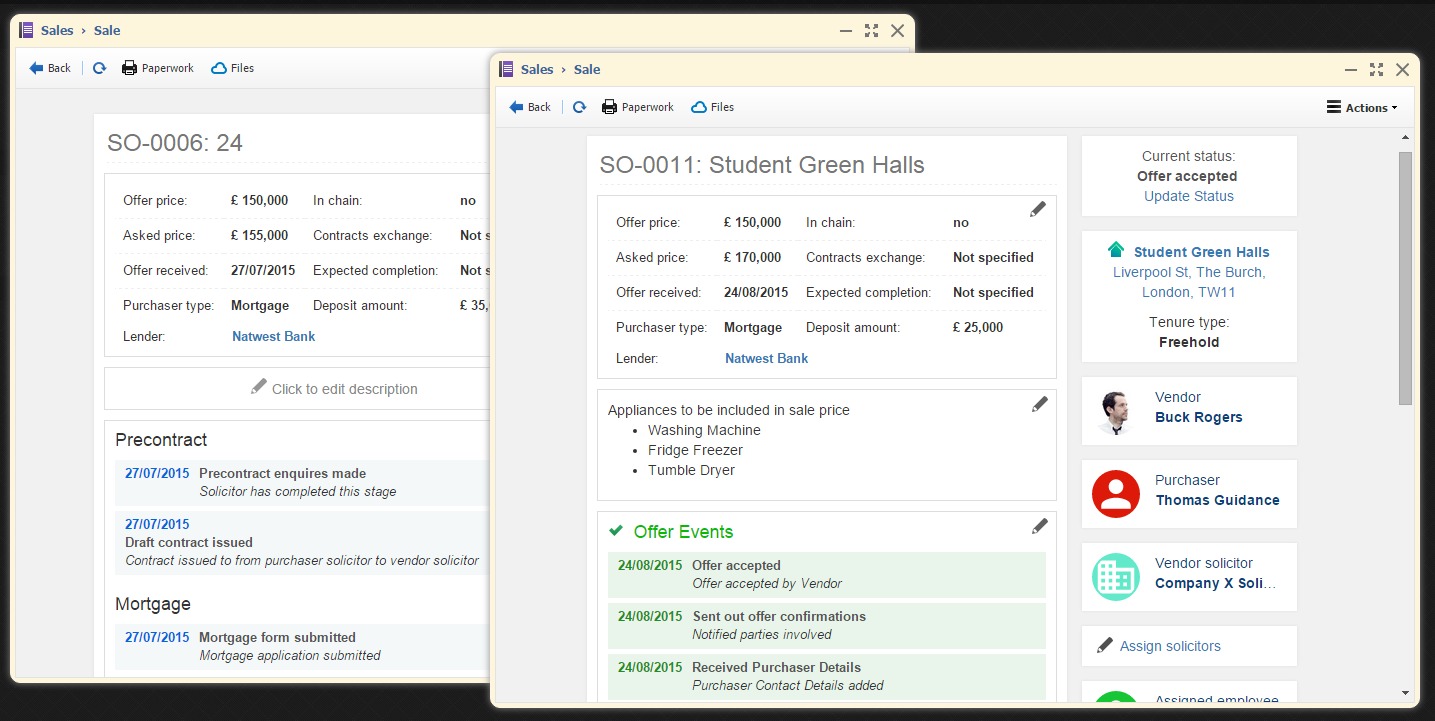 Stay organised with Smart Events
A smart event, allows you to track and group progression in an organised manner. With unique labelling and automated statuses. You always know what stage a sale is at and what needs to be done for completion.
Industry standard default events as well as customisable and bespoke able events
From offer to completion - all events covered
Automated colour coded sections. helping you move progression
Track offers from decline, negotiation and counter offer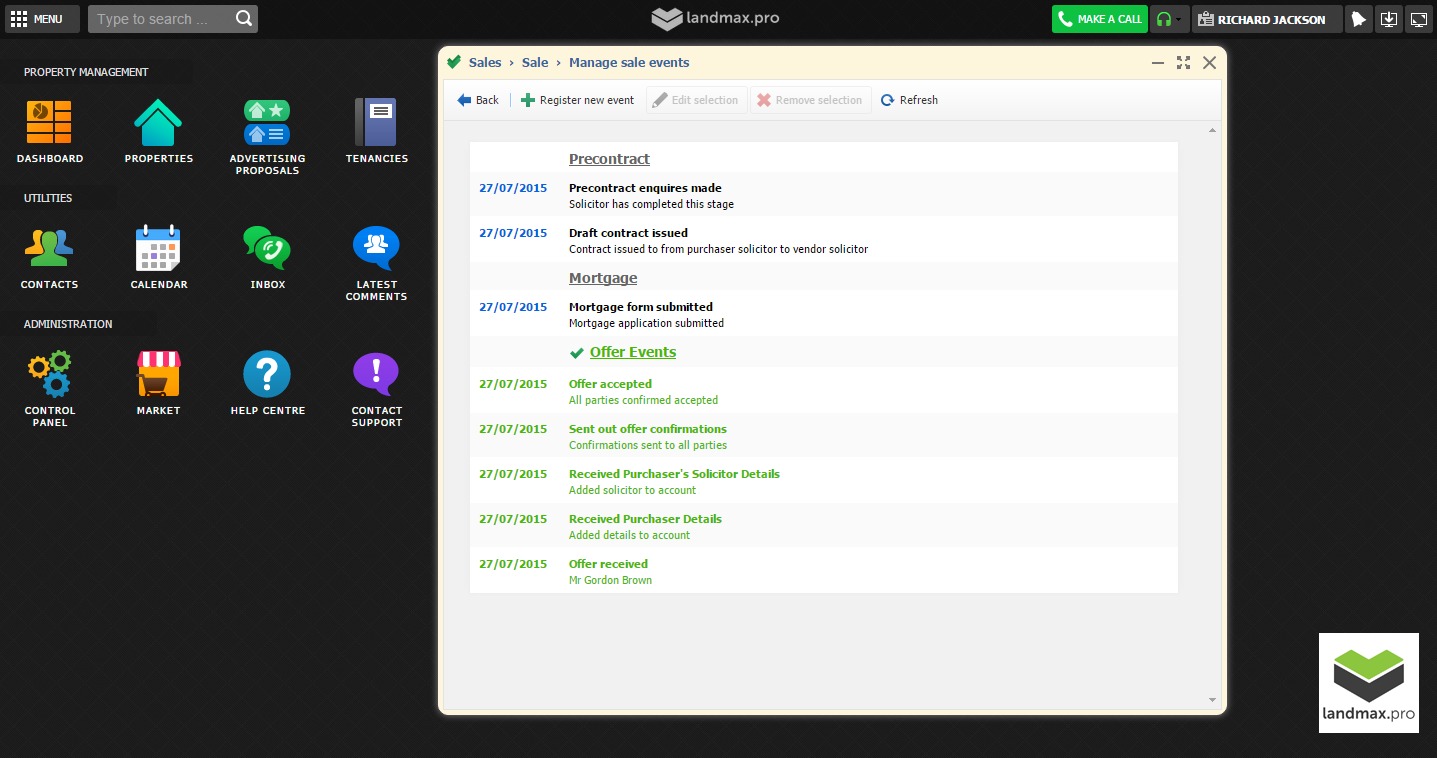 Sales administration covered
Create and merge sales information with commonly used paperwork, emails and SMS
Keep your documents organised with the segregated sales file manager
Track many sale offers against a property
Track tenancies and sales offers at the same time - no duplication
Process information your competitors can't - combine features like maintenance and sales