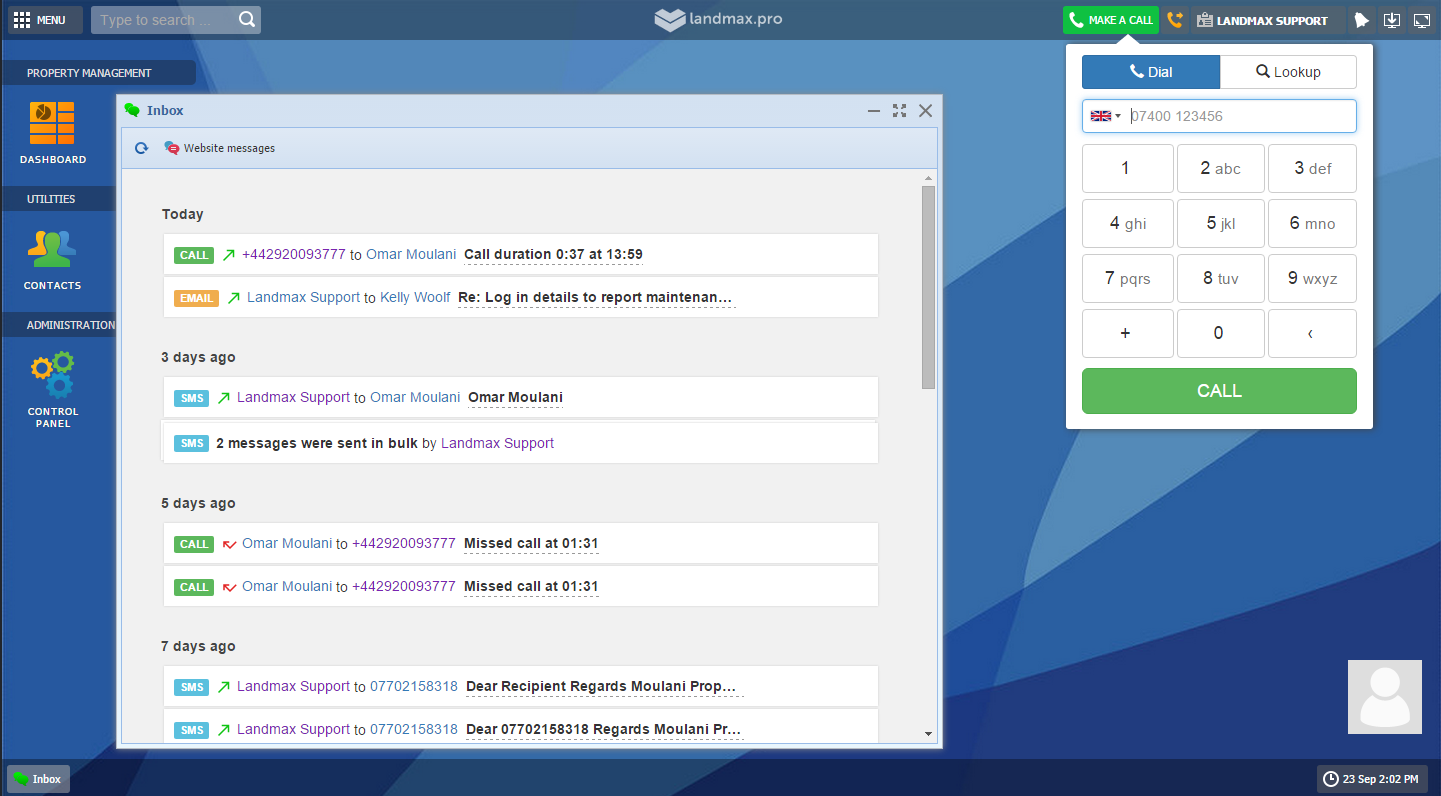 Easy to set up straight out of the box
No installation date, no waiting for engineers, no hardware to install. Just find a number and start using anywhere you have internet
Support customers over phone right from within your landmax.pro account
LMXPhone is an integrated telephony service that is set inside your Landmax.pro account. With our new phone feature, you and your staff can make and pick up calls from their desktops, without having to set-up any hardware.
Choose a number from thousands of local UK Numbers
Simultaneous calls – incoming & outgoing
No contract
Hold onto multiple numbers
Port over your existing number*
Inbound, outbound calls and SMSs available instantly
Most competitive prices and no contract
The new LMXPhone has been introduced not only to enhance the way you make calls, but save you money
Call local phone numbers for only 2p per minute
Call mobile numbers for only 6p per minute
Inbound calls only 1p per minute including call recording
No Line Rental, only number subscription for £3 PCM
No Installation or setup fee
No Contract
Save money with an integrated phone
Manage your office SMS's
With a conversations feature, your outbound and incoming messages are stored against the contact automatically.
Send from only 5p per message
Inbound & Outbound messages
Free text editor with SMS count
Use pre-formatted template messages
Advertise your office number for SMS Campaigns
Store all messages in contacts conversation automatically
One click SMS
Text Messages built in