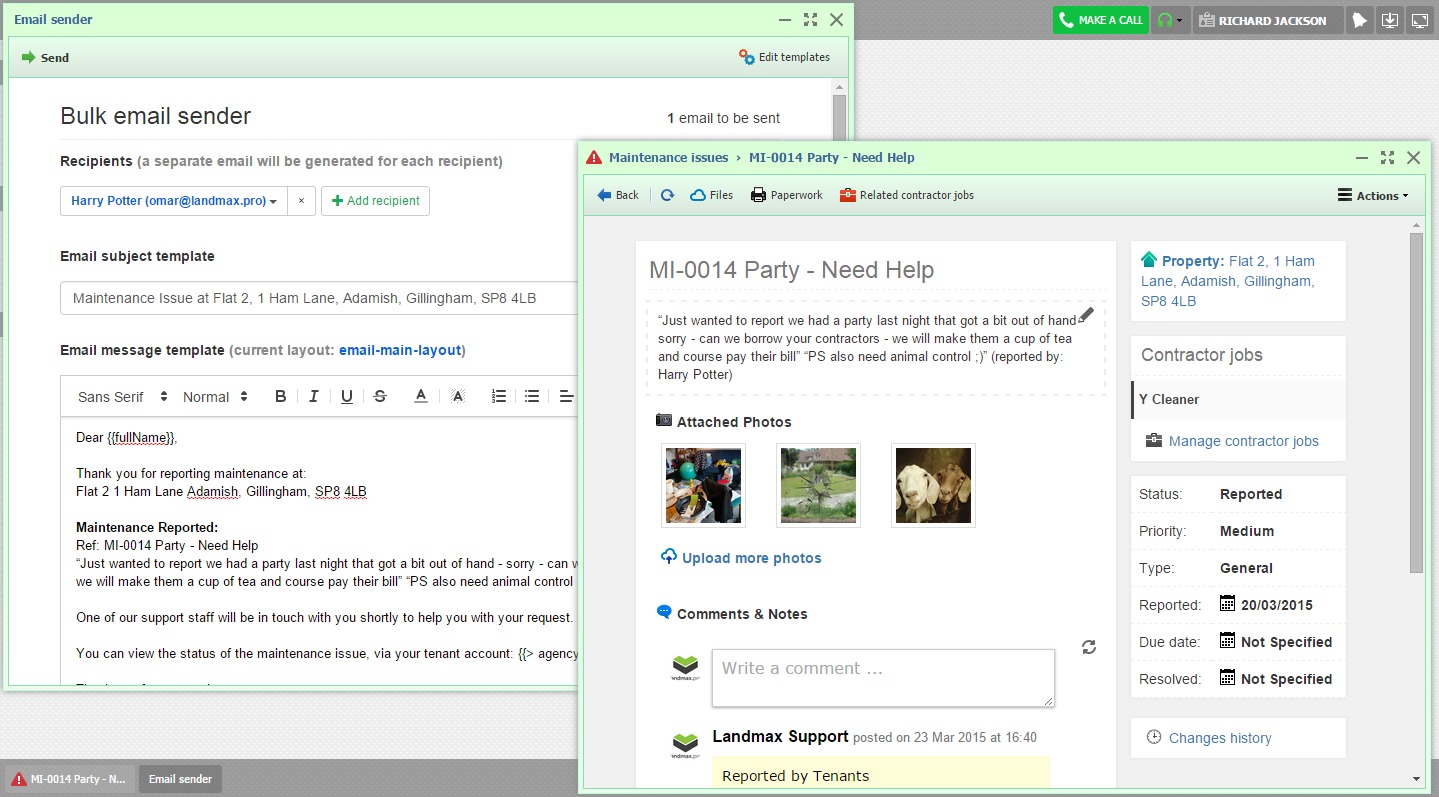 Rapid, accurate information on maintenance and contractor job allocation enables effective and informed decisions to be made, making the most efficient use of staff time, and ensuring jobs are progressed, organised and well documented.
Record every detail
Clearly record every type of maintenance issue, control the priorities, regular notes, and even store documents related to the issue.
Markdown in editor, allowing you to add structure an issue description
Add every detail to a maintenance issue
Record status, reported, due and resolved date
Assign priority and type of issue
Timestamped comments
Full changes history
Create files and folders specifically for a maintenance issue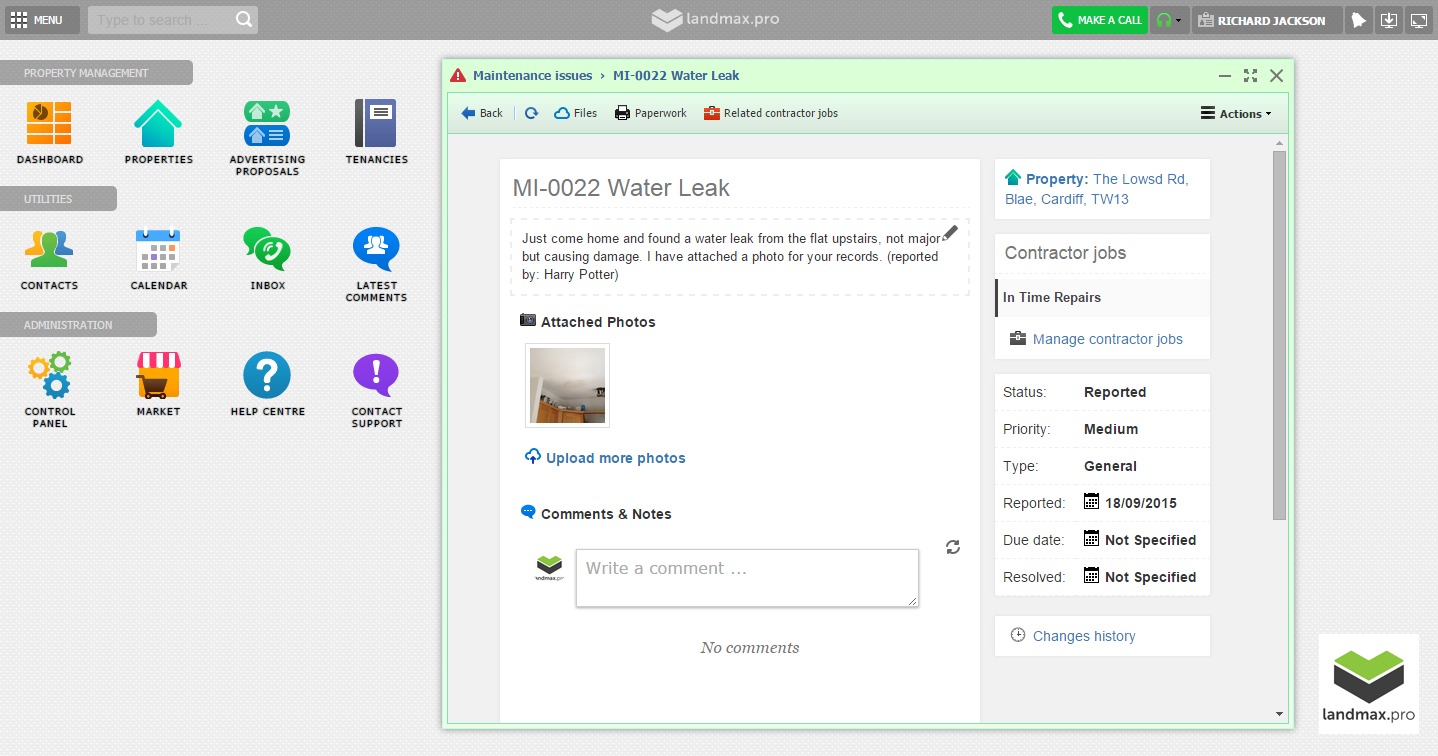 Never miss a property repair
The Dashboard tells you important issues in real-time. Specific cards related to maintenance unresolved, important certificates due and if keys need to be chased allows you to deal with maintenance in an efficient manner.
Access all maintenance issues in one place
Group, sort, organise issues by priority
Track urgency of maintenance
Apply timescales and manage via flexible lists
Safety certificates due reminders
Key management
Issue full maintenance report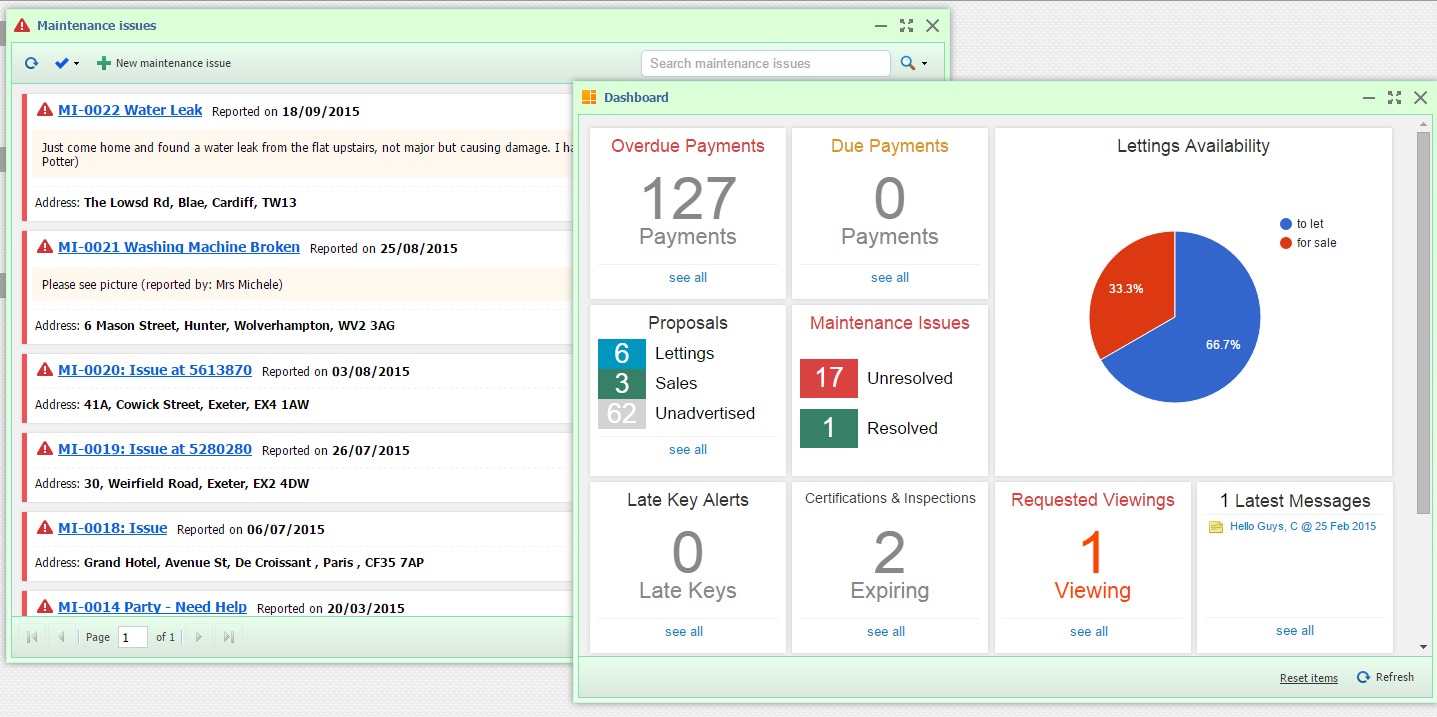 Maintenance payments
Apply contractor expenses/invoices, minus your management commission
Issue invoices, receipts and statements
Track payments to contractors
Report maintenance online
Allow your tenants to report repairs online
Maintenance reports with as many photos as required
Directly integrated with your maintenance system
Tenants can report issues directly from their mobile phone
No need for separate repair reporting software
Add this to your existing website or have a built in landmax.pro designed website