Landmax.pro CRM enables you to focus on your organisation's relationships, whether they are with tenants, solicitors, vendors or even colleagues.
Landmax.pro helps businesses improve relationships between individuals and segmented groups, like having a relationship with all tenants on a HMO.
Our CRM software automates communications, from email, SMS and even inbuilt phone calls.
Capture leads from your website
Capture potential landlords/vendors and prospect applicants from your website directly into your landmax.pro account
Improve your workflow
No more copying and pasting from your emails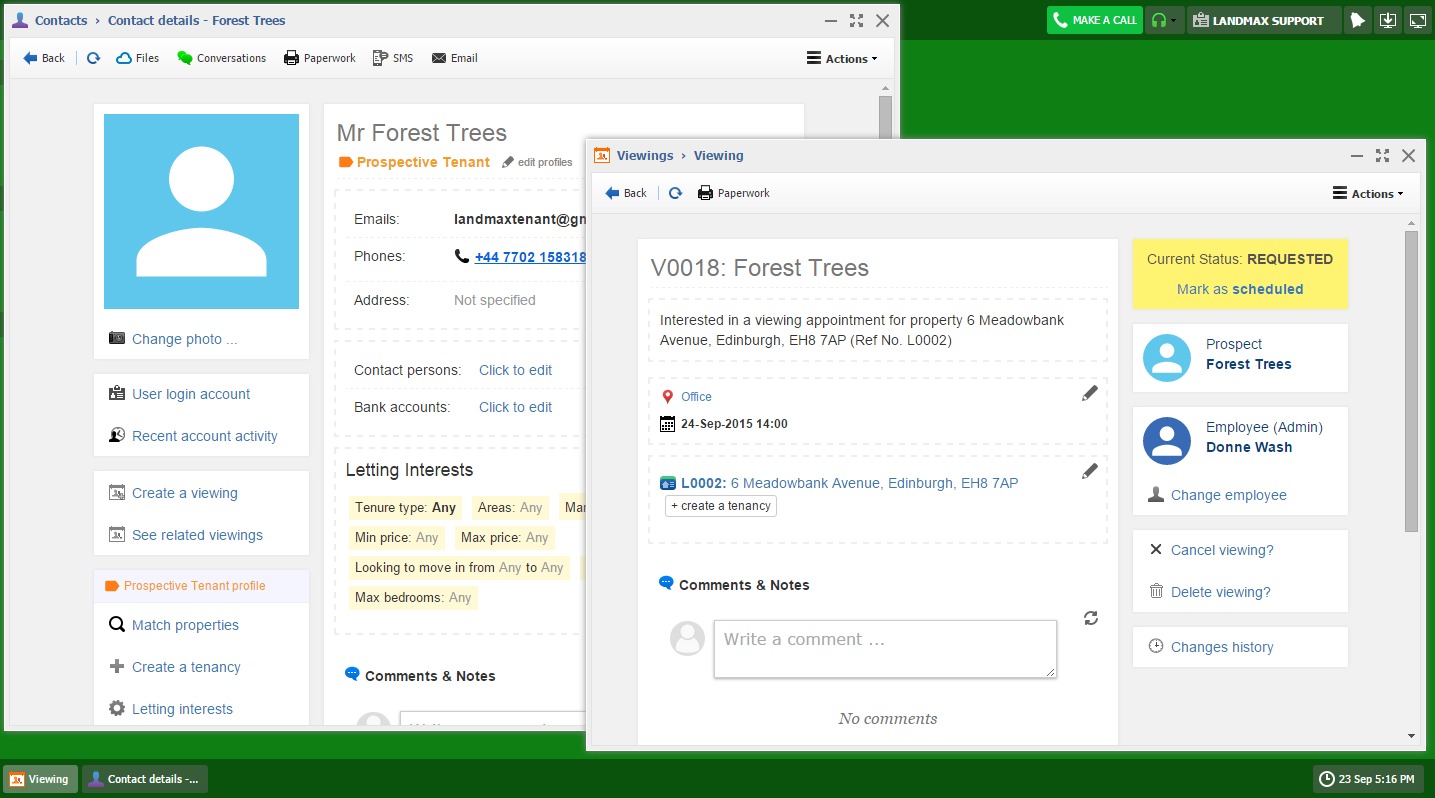 Generate contact specific documentation
Instantly create bulk mail merge documents in either customized or standard templates.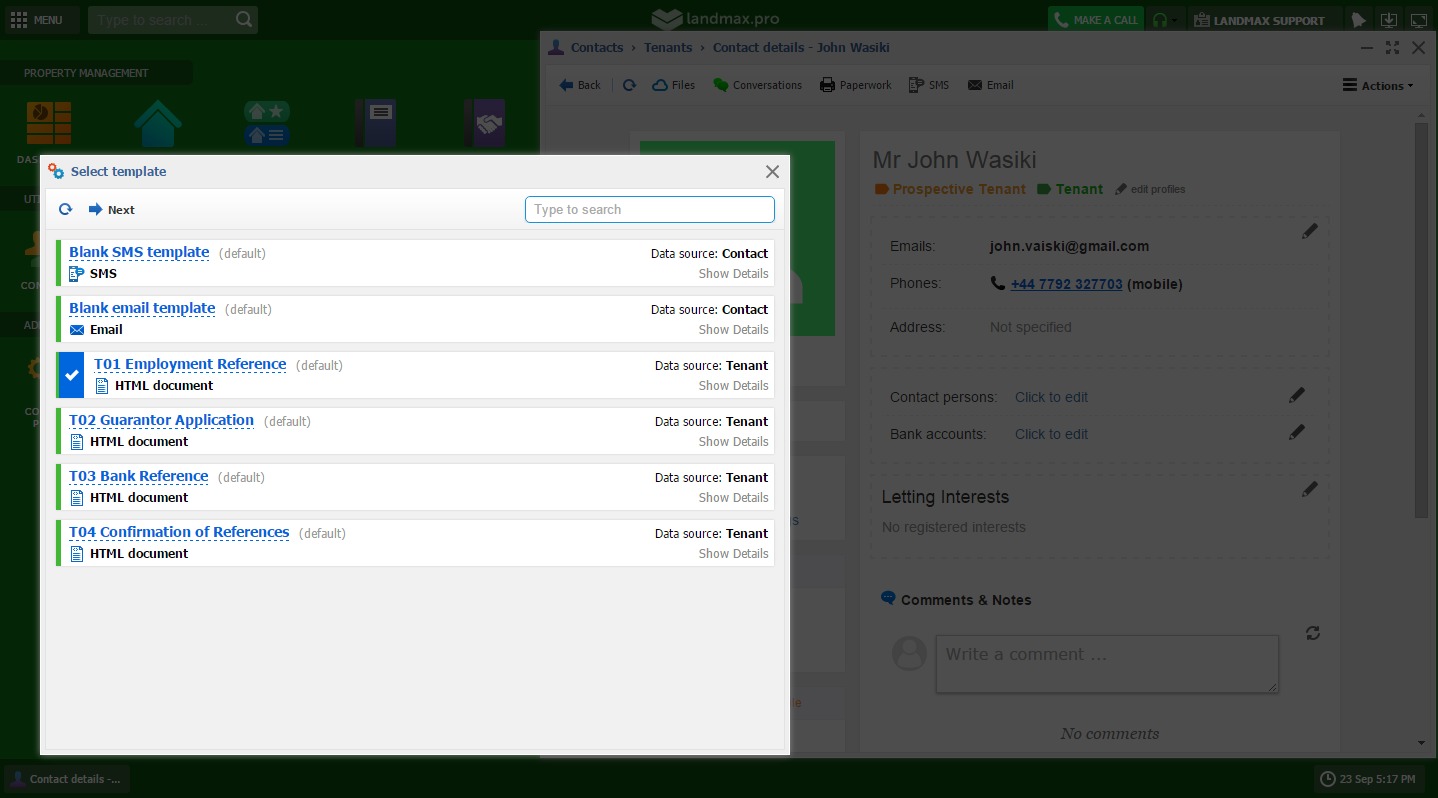 Conversations
Reduce email clutter and focus only on what matters. Keep customers emails inside CRM
Make phone calls within CRM and instantly track prospect details and call duration
Find all communication in one place recorded against each contact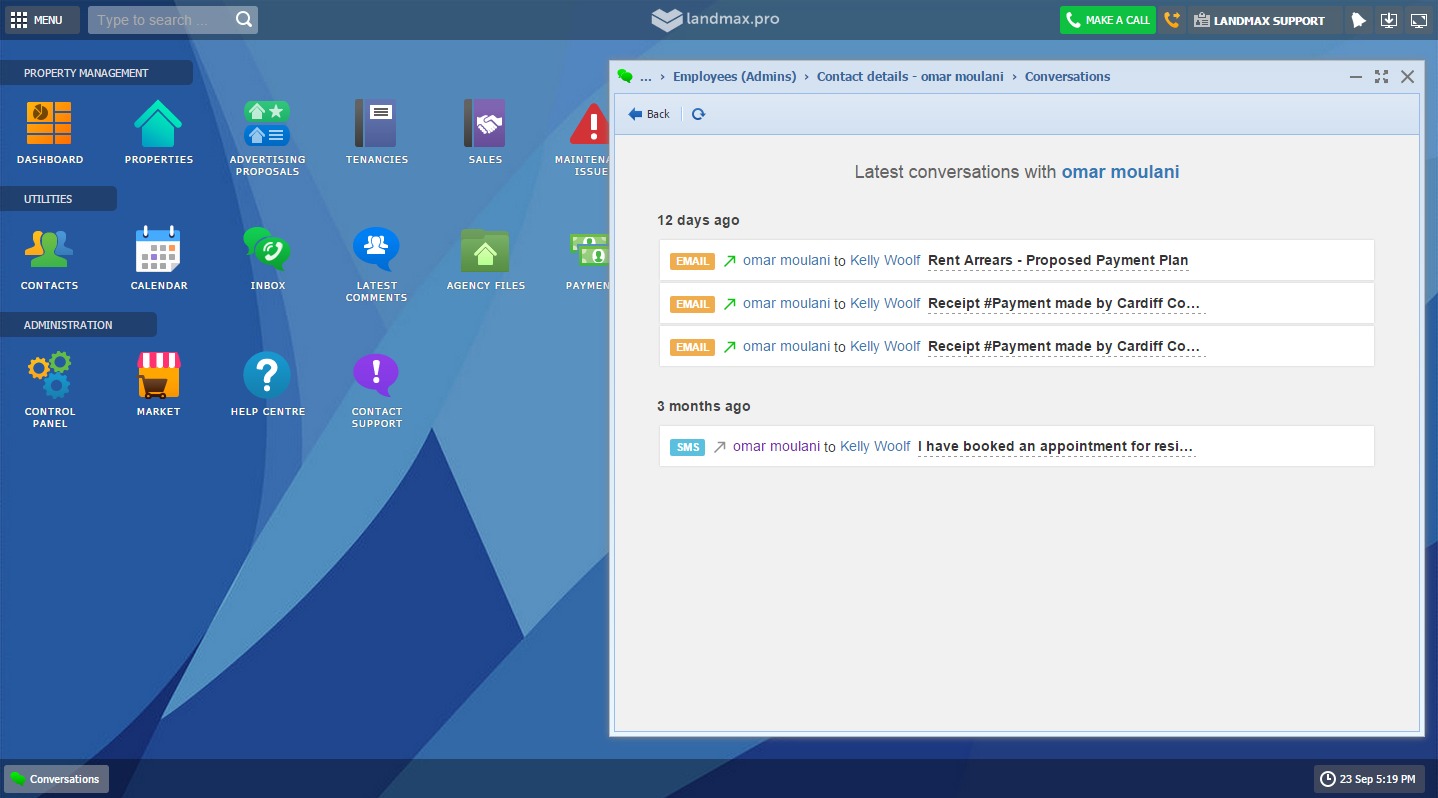 Manage groups of contacts
Prioritize and segment your customers. Allow your contacts to be grouped according to persona.
Multiple smart profiles. Each contact is unique. Tag them to suit the type of individual.
Create lists by filtering your contacts using your own criteria.
It's up to you how you use the list. For example, use it to send an email to everyone on the list.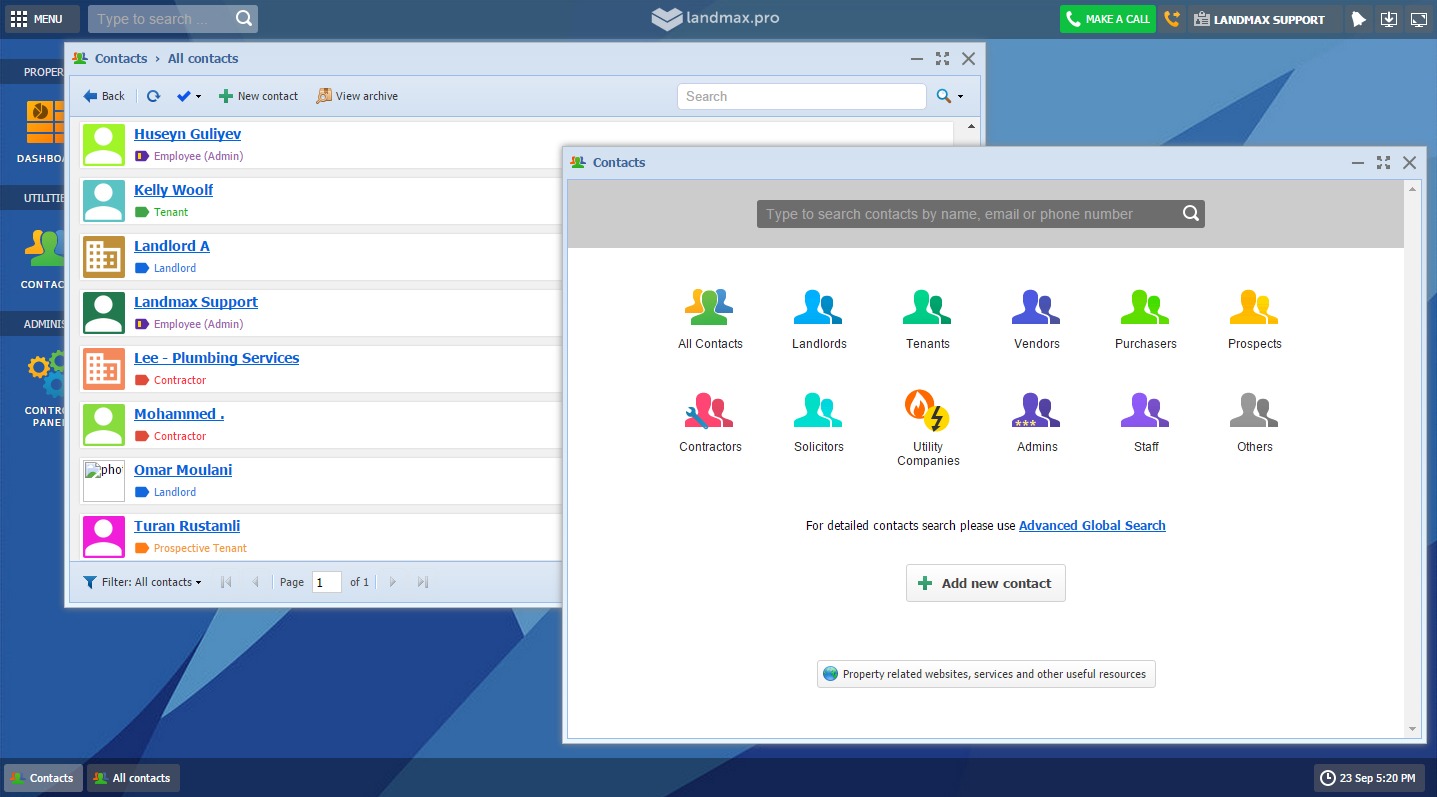 Powerful contact search
Simply type and search dynamically
Find contacts instantly using partial or whole search
Search by telephone number or email address.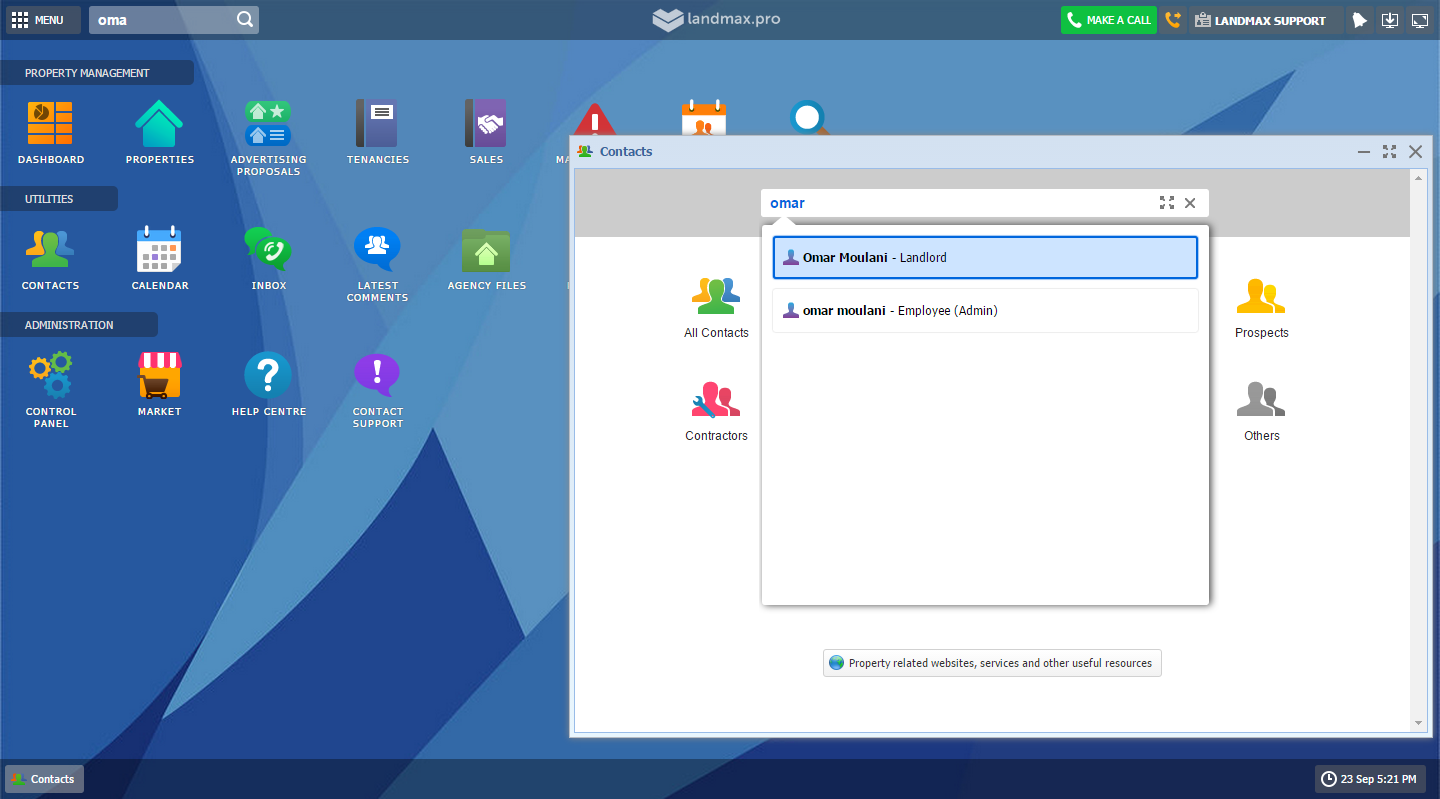 Get the complete contact view
Attach documents, agreements, proposals and other files.
Import contacts from Outlook, Gmail, vCard, spreadsheets or any CSV file.
Add any related contacts and details to a main contact, from guarantor to joint landlords.
Manage payments from a contact perspective
Add notes, comments and track any profile changes