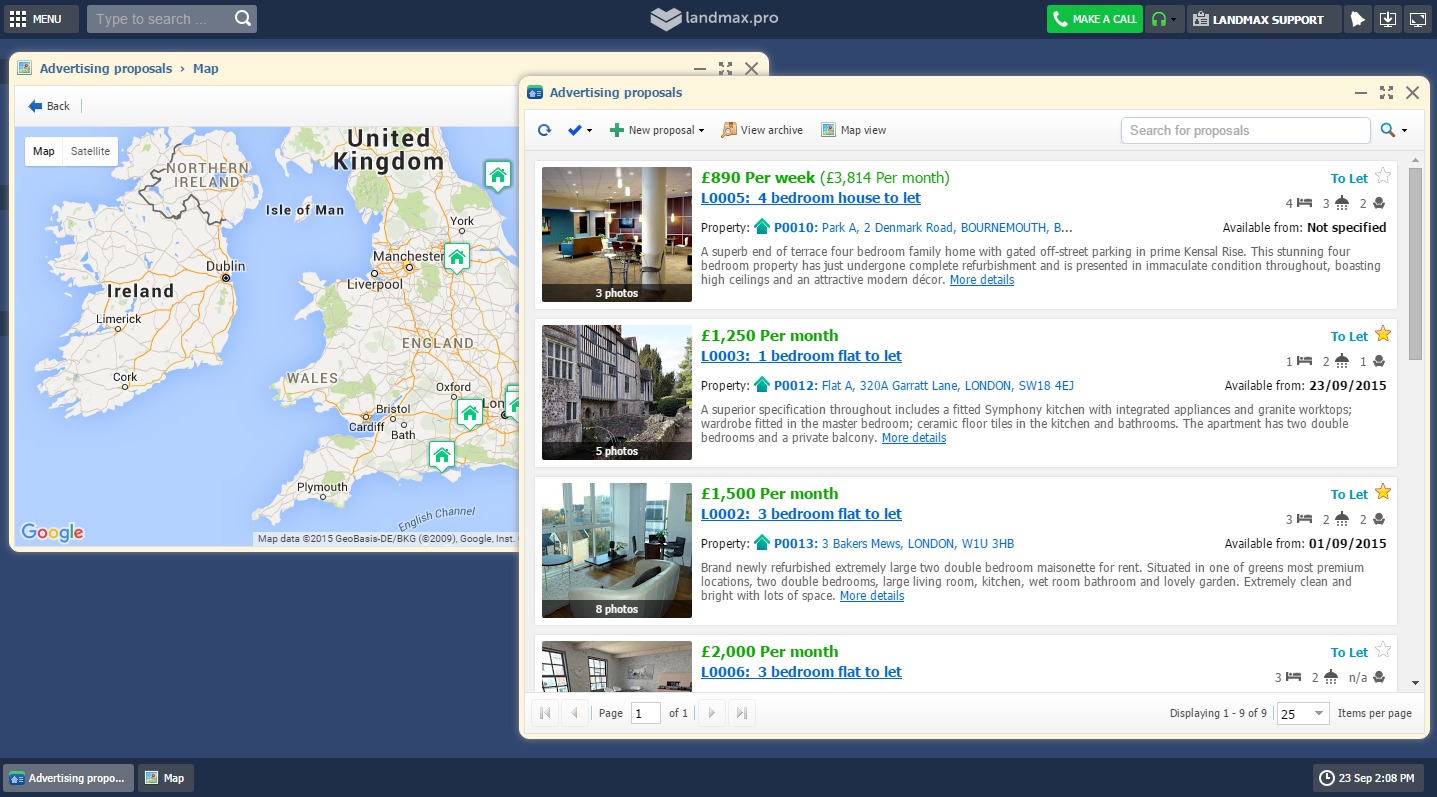 Advertising Proposals
Advertise many marketing strategies per property
Have a Sale and Lettings campaign at the same time
Manage room rentals and bookings
Variable fees and keep control of cost centres
Keep your listings organised with advance grouping
Keep a history of comments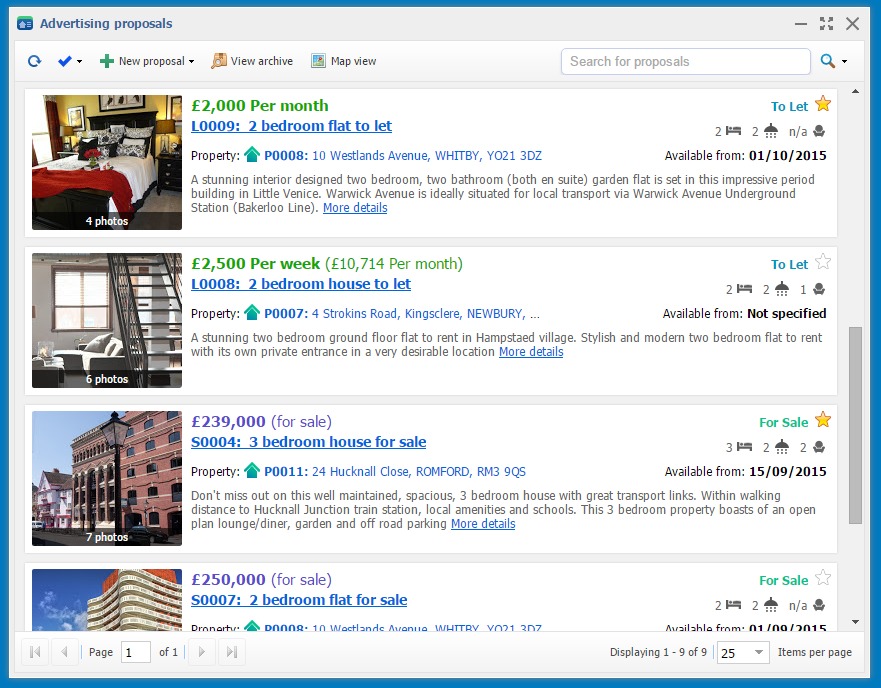 Multiple Adverts
The ability to advertise and manage various marketing strategies
Have unlimited different pricing and offerings
Advertise in many places
Test comparable property adverts simultaneously
No more duplication of properties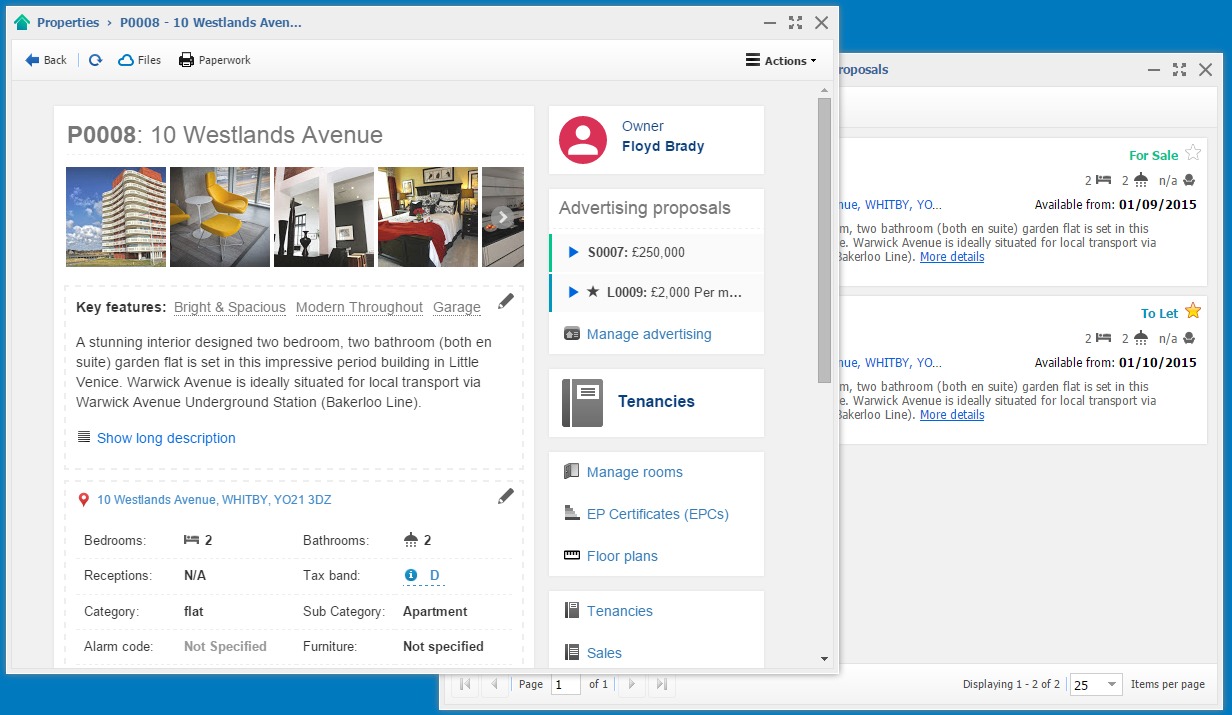 Advertising Depth
Property is unique. Tenants or Purchasers are unique. So why not adverts? Bespoke and fine tune proposals and display them across TV Advertisers, portals, marketing material and your website.
Varied Fees. Create a set of charges per advert
Cover multiple adverts per property, be it Sales or Lettings
Room Shares made easy. Keep track of each room advertised
Define payment periods
Time Adverts, automatically end advertising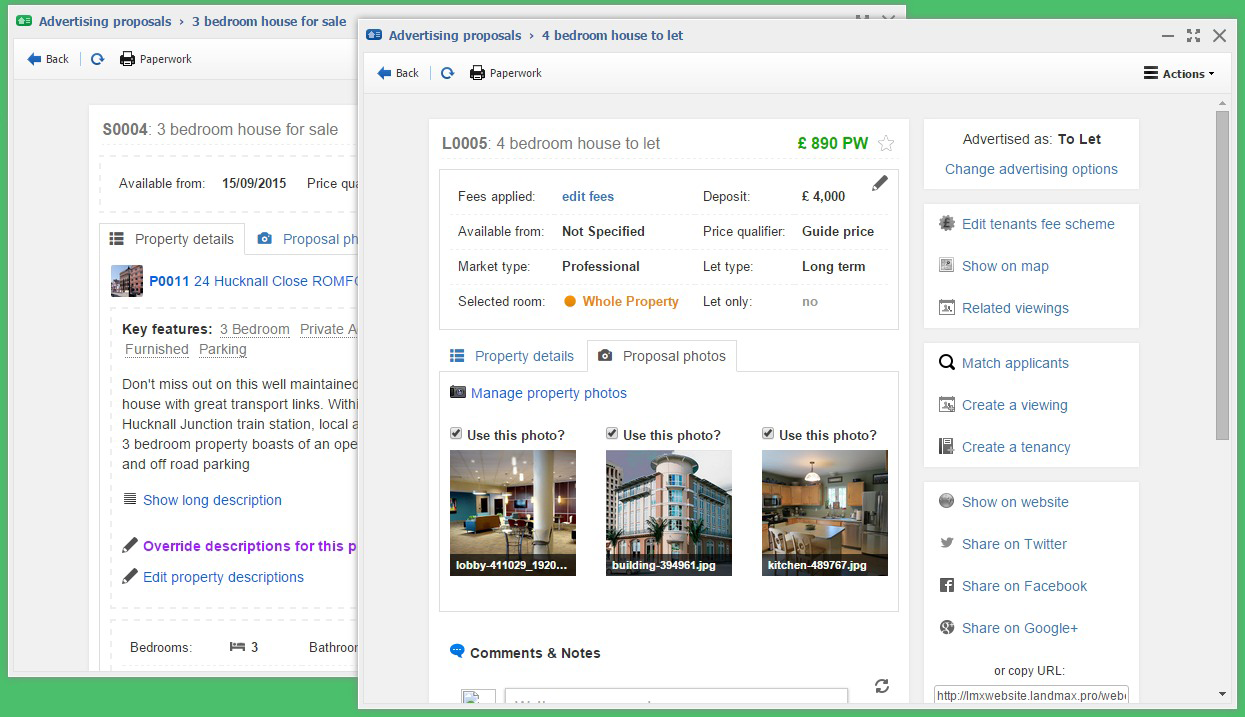 Marketing Material
Instantly print a professional window display or property list. Further edit, create, or bespoke your perfect advertising documentation. Use a simple word processor like Microsoft Word or go crazy with HTML.
Over 18 Window and list templates included
Included dynamic window display's with Map and QR code
Copy and edit default marketing documents to suit
Match Properties to available applicants
Have a new property proposal and match available applicants instantly
One click match proposal to applicants
One click create viewing
See history of viewings