Template Editor
Easy to use editor for first time users.
Create templates aimed at single or multiple contacts
Create powerful logic based documents, dynamically changing dependant on content
Perfect your standard documents, and instantly your staff everywhere can use them
Create re-usable correspondence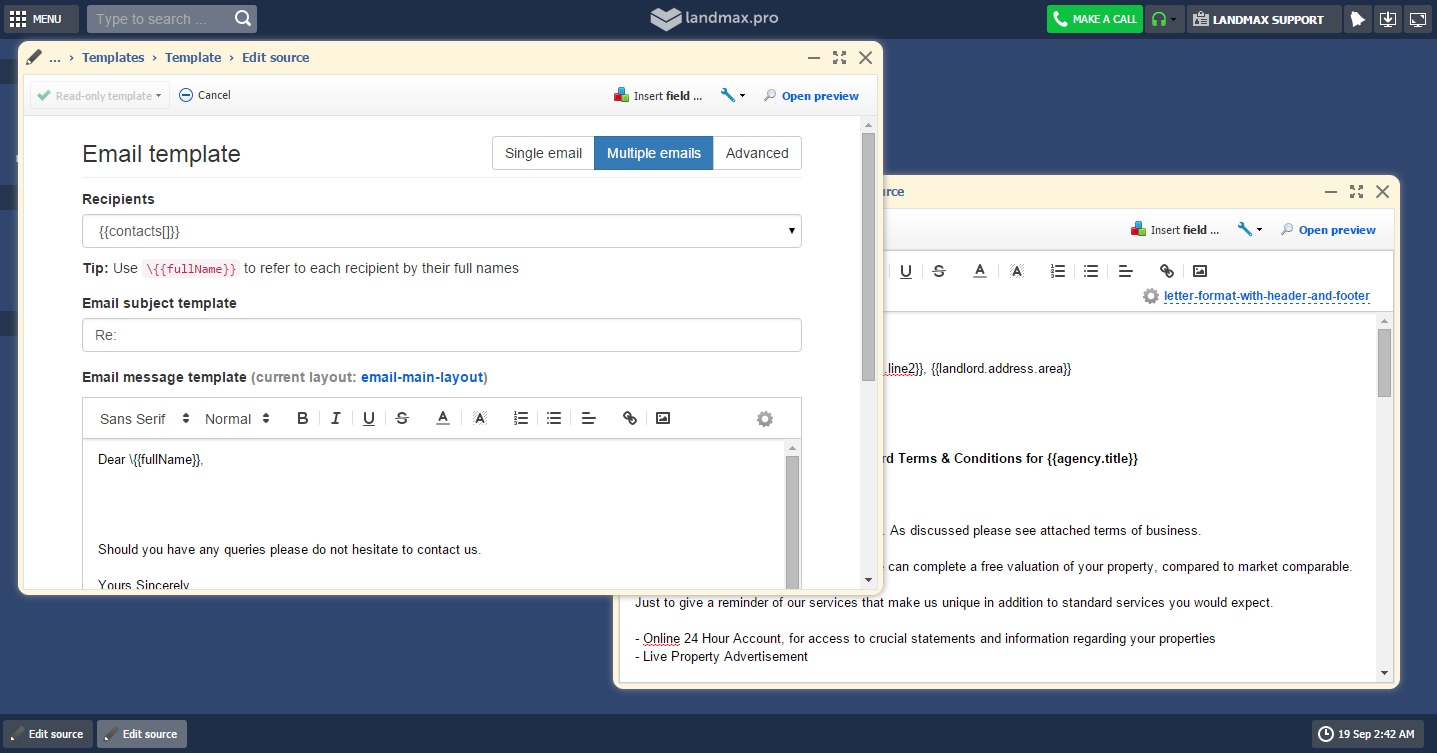 Inject your data into your correspondence
Use any field within your documents, letters, emails, SMS and brochures
One-click to inject a field or fieldset
Create your own fieldsets - like signatures or header
Style a perfect email or document layout - keep your look consistent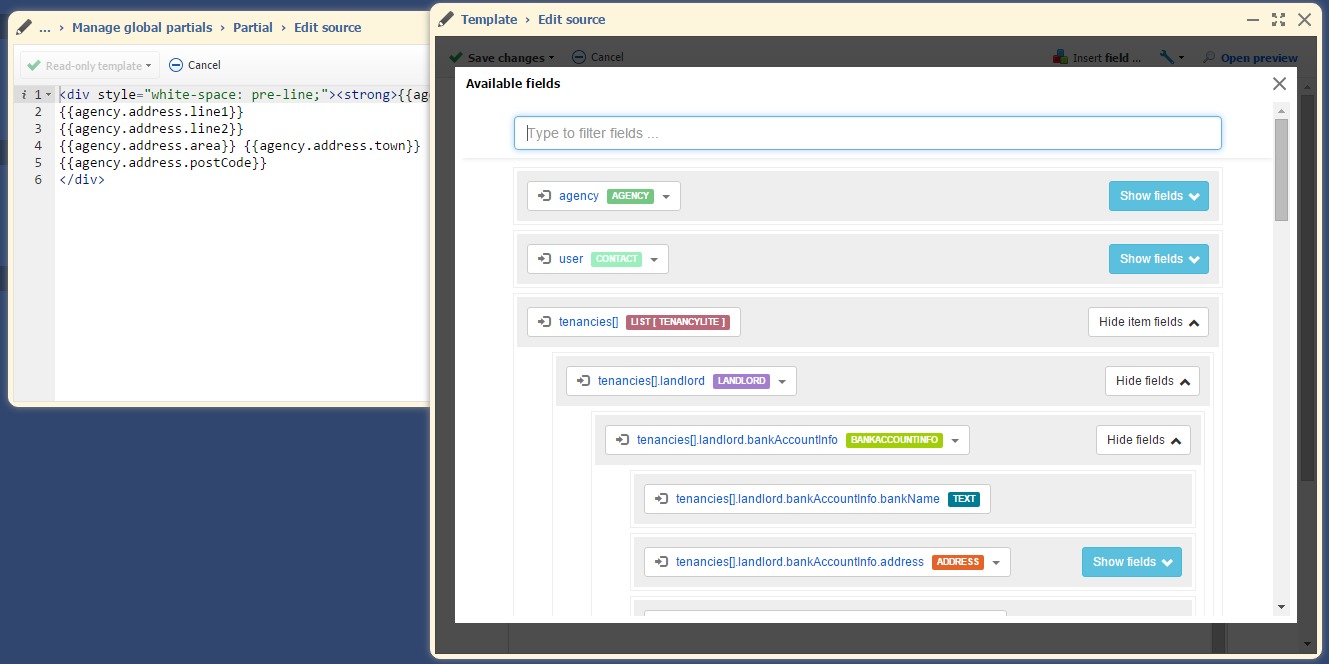 Documents
Create powerful logic based documents, dynamically changing dependant on content
Create correspondence based on category. Keeping your document management organsied
Save all documents to contact, property, maintenance or even tenancy
Simple post editor for landmax.pro created documents
Download all documents as a PDF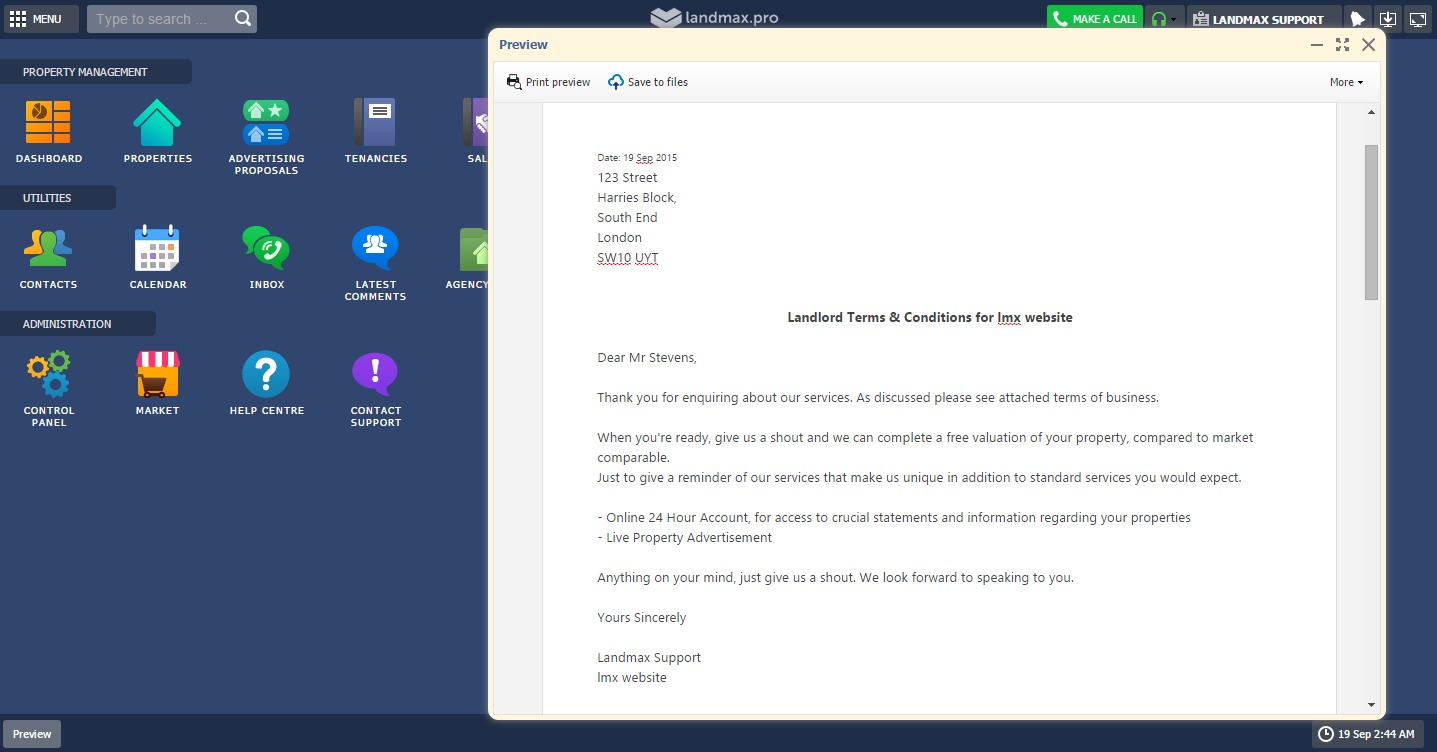 Template Manager
With our template editor, you can use many types of template file types. From the user friendly word processor, design and create documents in Open Office, Google Docs or even Microsoft Office, or design your template in full HTML, allowing complete control of your posters, letters, emails and text messages.
Set company defaults for all your documentation
Have the freedom to easily edit and create your own templates.
Insert your chosen fields easily
Copy and edit default templates
Create Emails, SMS and Document Templates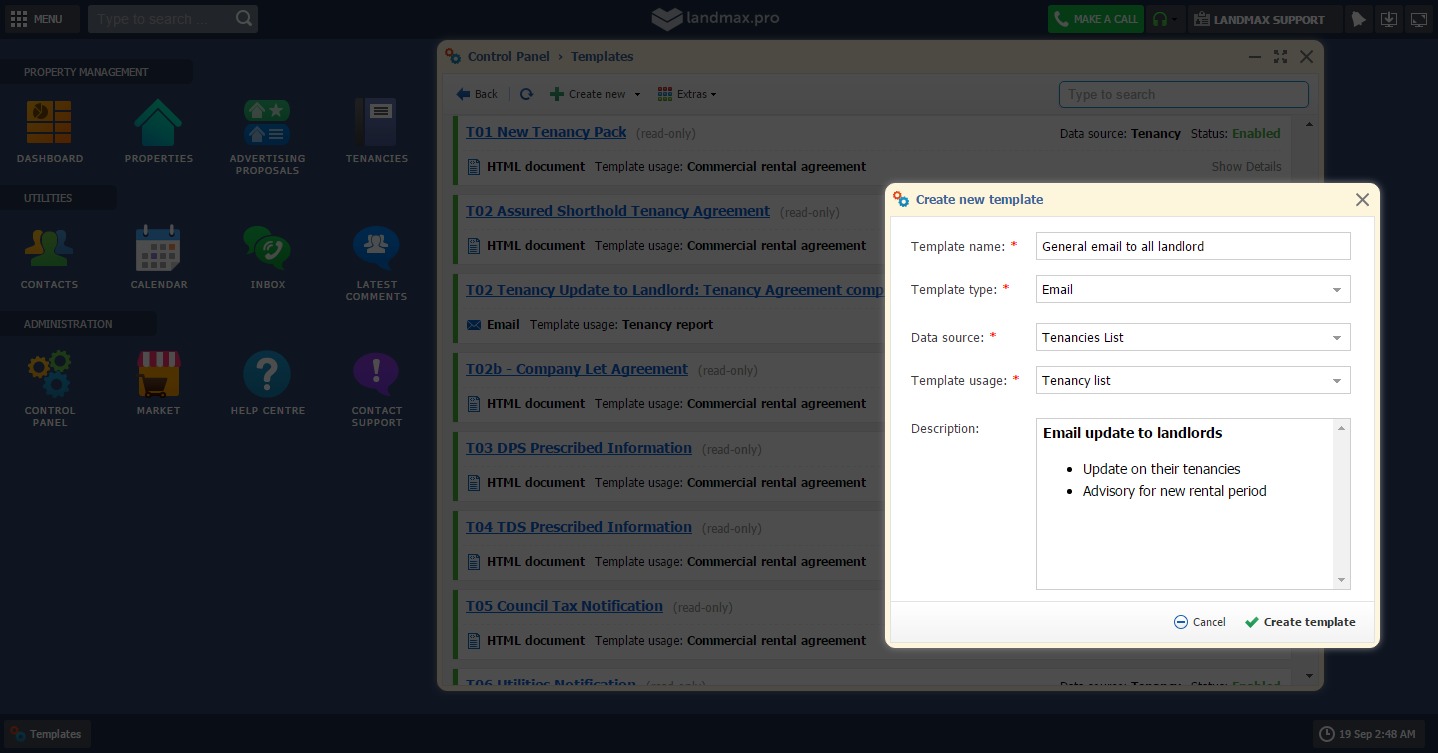 Dynamic Documents
Imagine a template letter that has a set of rules within it, allowing the letter to change based on the content of data.
Merge fields from landmax.pro to your chosen templates
Merge data from third party sources in real-time
Use of dynamic powerful logic that can be written into a template
Calculate or affect the document in an intelligent way with advanced helpers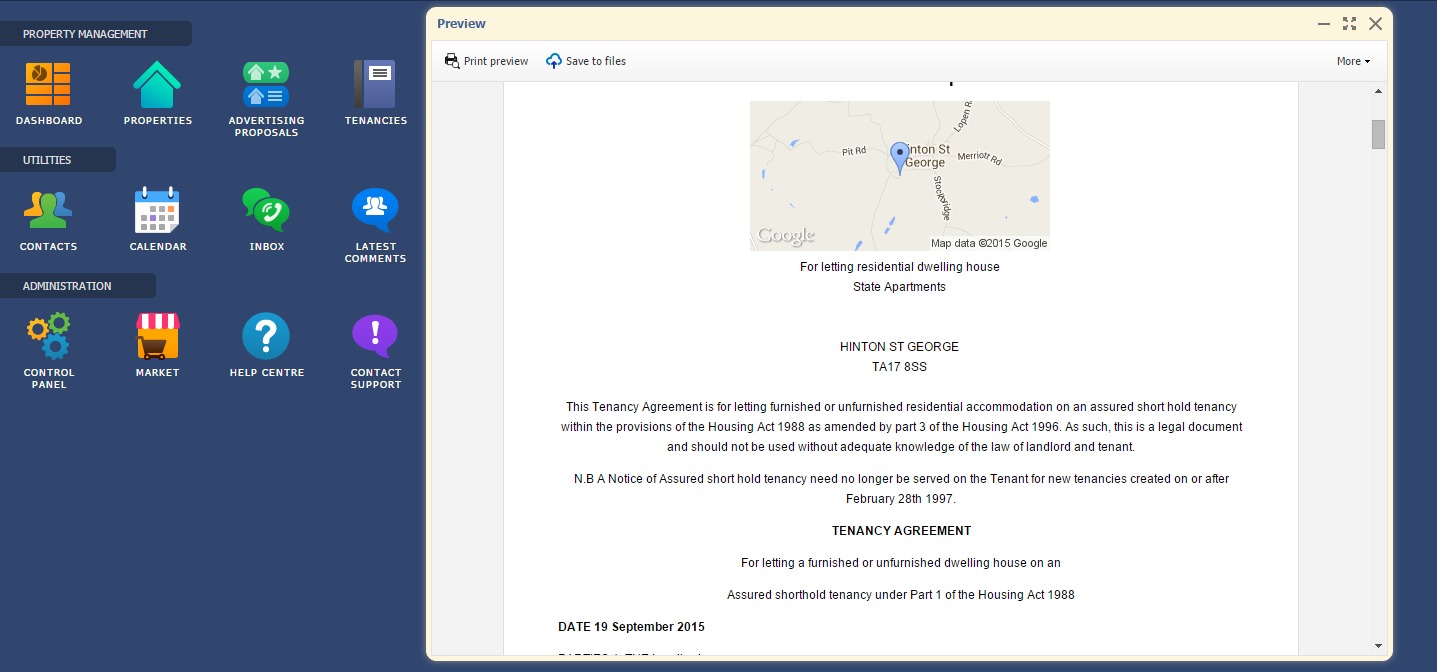 Industry standard documents supplied
Begin with a full set of documentation to start you off, from tenancy agreements to checkout letters.
Over 70 industry standard templates included
Dynamic documents including Tenancy agreements that change from Let-Only to Management with a tick box
Large selection of professional window posters
Use, copy or alter these templates to suit your business